Hire Cover Bands and Party Bands
Knock-out Cover Bands with star appeal with sensational covers of non-stop party hits leave audiences calling for more
Superior roster of premium cover bands featuring award-winning musicians with extensive industry experience and versatile set lists to excite vast corporate crowds and delight all generations.

---
How to choose a Cover Band or Party Band
Live music entertainment is an absolute must for setting the tone at corporate celebrations and parties. Our enormous catalogue compromises a range of music from across the decades; as early as the 1920s through to contemporary chart toppers. With so many bands to offer, we totally understand that choosing the right band could be a challenge but we're here to help! 
Cover Bands are experts at taking popular tunes and giving them a unique twist with tried and trusted arrangements, unique to them, that are sure to get guests on the dance floor. 
A number of Cover Bands specialise in particular genres such as Rock, Indie, Pop, Folk, Jazz, Swing, Rap, R&B, Motown or Britpop. These bands can stick to a particular genre or decade or mix things up with legendary classics, all-time party favourites and the latest releases. Plenty of our Cover Bands are more than happy to accommodate song requests if your tastes are particularly niche. 
---
Frequently Asked Questions
What type of cover bands do you have?
More than you can possibly imagine! Located all over the world we have everything from acoustic duos to big bands and huge orchestras. 
They are also equally as diverse in the styles of music they perform. There are standard cover bands that generally range from 3 to 6 members and play covers of popular music and well-known songs from throughout the ages. We also have many bands that are tailored to a specific genre such as disco, rock, pop, electro swing or jazz and we have era-specific cover bands that play popular songs from a particular point in time such as the 1980s, 1920s or 1950s.
How long will the cover band play for?
There is no set amount of time a cover band will play for. You can generally bank on receiving at least an hour of live music. Some will perform a solid set of 90 minutes while others will do two or more sets or 30 minutes. Some cover bands will happily play for 2 hours or more without a break. If you tell us how long you would like them to perform for we will let you know what is possible.

Will the cover band play songs I want?
Many of the cover bands at Scarlett Entertainment have huge repertoires of songs, often too big to fit into one performance. Therefore they will let you pick and chose the songs from their repertoire that you would like performed at your event. On the other hand, if the cover band you have chosen already plays the kind of music which is similar to the songs you want to hear, is very likely they will either already know those songs or learn them especially for you. 

Can I book a cover band to play a specific style of music?
Yes, many of the cover bands we have are genre-specific. If you tell us what style of music you would like we will find the cover bands that play it. Some of the cover bands we have on our roster may have a small selection of songs in the style you are looking for and, with enough notice, it is very likely that they will learn more specifically for your event. 

Will the cover band bring all their own equipment?
On home turf many professional covers bands are fully equipped with all the equipment they need for a performance. In some cases, especially when travelling abroad, the cover bands will require you to provide a P.A. system and some of the instruments like drums and amplification. It is very easy for us to find out what a cover band can and can't provide, so speak to us and we will let you know. 

Can I book an acoustic covers band?
Scarlett Entertainment has a roster full of acoustic cover bands from simple duos to bands with multiple members. We have acoustic bands with just guitars and acoustic bands with a wide array of fantastic acoustic instruments. Acoustic cover bands are a great choice if you are looking for live music entertainment but want to keep volumes low. 

What is the difference between a cover band and tribute band?
A tribute band will pay homage to a specific artist or band. Generally, they will only play the music of the band or artist and often mimic their appearance through costumes, equipment and stage performance. Cover bands are broader. They tend to pick a collection of songs that they like or that are popular and will perform those songs without trying to impersonate the original artists.

Can a cover band play outside?
Of course. If the band agrees to it and the circumstances are right then yes it isn't a problem. Factors to bear in mind are the weather and if the performance area is suitable for the band and equipment and noise levels - either the band playing too loud, or noisy surroundings like busy cities making it hard to hear your band.  

Can I hear the cover band before I book?
Yes, all of the cover bands we have on our roster have videos. If you like we can send those videos over for you to have a look through. If needs be, we will contact the cover bands and ask them to send us something we can show to you. 

How long does the cover band need to set up?
Most cover bands will need around an hour to set up. Some of the smaller acts including acoustic performers will need a lot less time. It is possible it may take a little longer if there is considerable distance between where they park and where they play. 

Do you have instrumental covers bands?
Yes we have loads of cover bands that perform or can perform without vocals. We have many classical and jazz cover bands acoustic and electric all performing well-known songs in those styles and we also have various cover bands who play collections of popular songs from throughout the ages. Often one of the instruments will play the melody of the vocals.

Why should I book a cover band through Scarlett Entertainment?
Because we're an award-winning global entertainment company and leading experts in the field. We have pretty much every type of cover band you can think of on our roster and if we don't have the one you are after, we will find it. We will listen to your needs and specifications and will provide you with the cover band that is just right for you. Don't hesitate, give us a call today.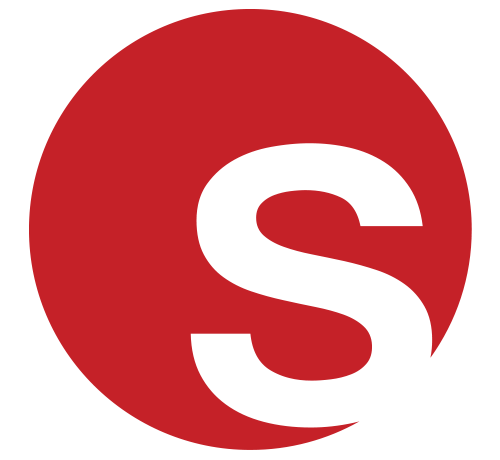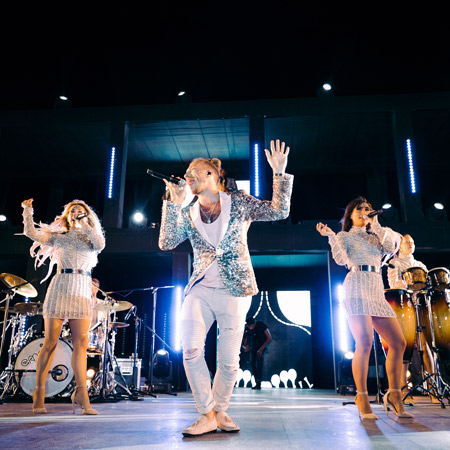 Featured Act
Featured COVER BAND
Our incredible Pop Party Band is a highly successful, premier party band! They've rocked venues such as Windsor Castle, The Savoy and supported Kylie, Ed Sheeran, Imelda May, The Lighthouse Family, Pixie Lott, Gary Barlow, Ellie Goulding and many more famous musicians.
Available as a five-piece band up to an astounding 16-piece ensemble, our Pop Party Band is easy to tailor to a range of events. With feel-good hits from across the decades, our band is guaranteed to get crowds of all ages on their feet and dancing.
Click here for profile
CASE STUDY:

Supplying Top Showband for the International Trend Vision Awards

We worked with the brilliant Jack Morton, to celebrate Wella Professional's TrendVision Awards with the very best live event band. The awards were held at Pier 34 in Manhattan, New York and welcomed over 2,000 leading haircare professionals. We needed a well-rounded, versatile band that could entertain all ages so we scoured our roster to find the perfect match, and our Exclusive Party Band: Headline, fit the bill.

With five incredible vocalists and a flexible line-up of up to 13 members, Headline is extremely adaptable. Their diverse repertoire features popular songs from the 1950s right through to the present day so they can entertain a wide audience. Wella's guests indulged in hit after hit after hit and partied all night long. Our exclusive party band was a resounding success:

"The band on the night was perfect. I would definitely book them again" - JMW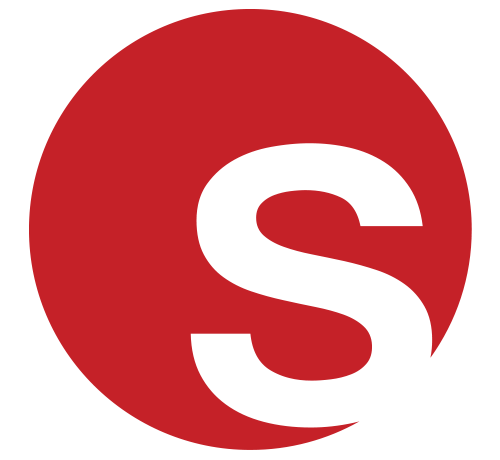 EVENT ENTERTAINMENT INSPIRATION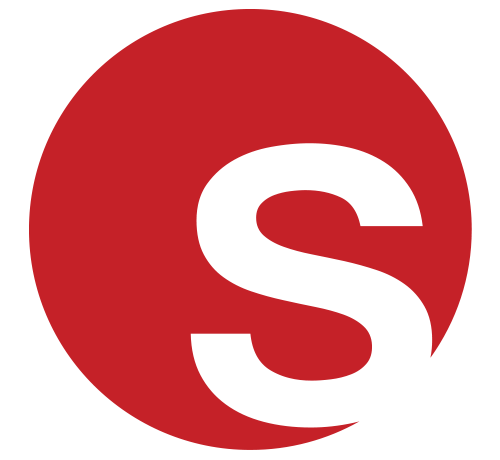 The Top 17 Cover Bands To Book For Events in Las Vegas
Book the Best Cover Band in Las Vegas
Hillary Sukhonos
|
05/08/2021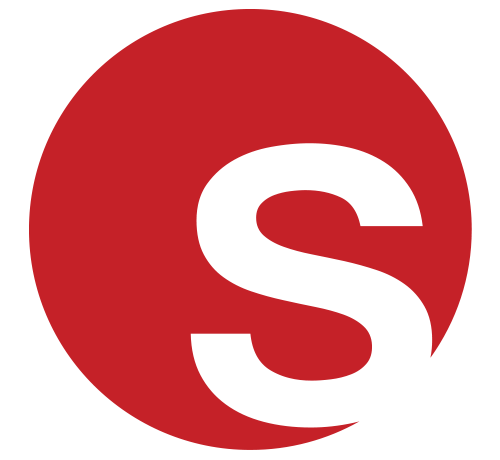 Top UK Bands & Live Music To Book This Summer
Top UK Bands & Live Music Ideas for Summer Events
Grace Henley
|
11/05/2021
Currently Trending - Cover Bands In United States
Expert Advice on hiring Cover Bands
Our Head of Artist Development Daniela gives her top tips
Most Cover Bands can play different styles at the same event
For instance, many cover bands can play one specific style of music to start, such as acoustic pop, before switching things up as the event unfolds with a dance-heavy playlist or a decade-specific set. One of our most popular requests is to have one cover band attend an event but for their line-up to steadily increase throughout the evening.
For example, a trio may kick things off at the cocktail reception but later, the same trio may reconvene with their fellow musicians to form a fully-fledged 7-piece that steals the show!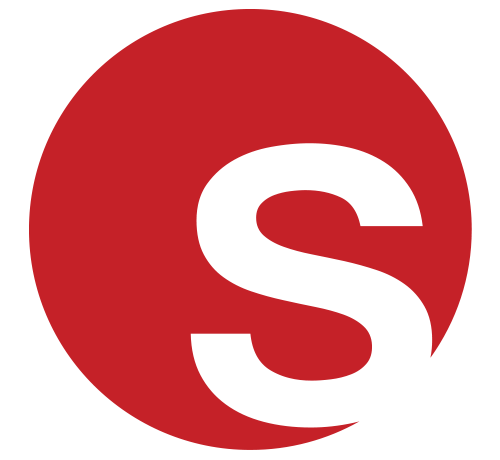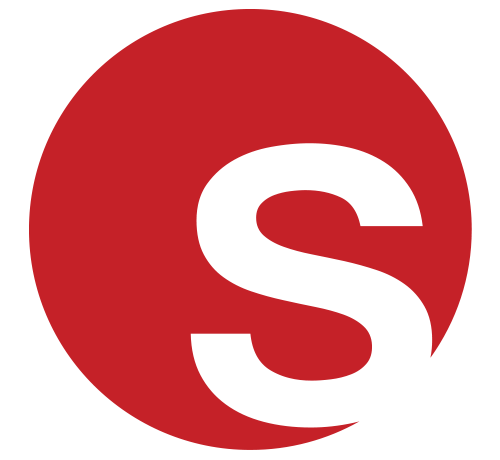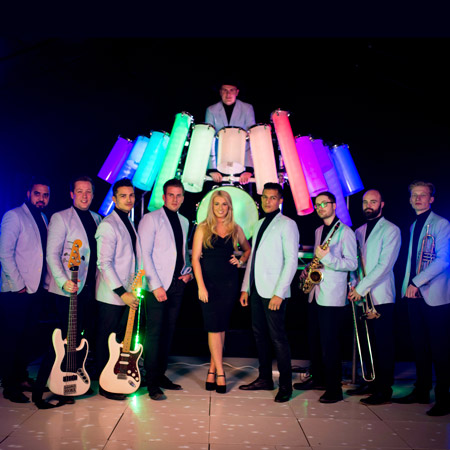 New and Exciting Cover Bands
This is not just a cover band, this is an explosive LED cover band! Our LED Drums Party Band are a premier party band with an exciting, illuminated twist to stand out from the crowd.
Their state-of-the-art drum kit has touch-sensitive, colour-changing LED lights built-in, so with every beat of the drum, a rainbow of colour delights the eyes!
These lovers of the light, perform the latest dance tracks to keep spirits high all-night-long. 

Click here for act profile
Who are some famous Cover Bands?
Premium Party Band

The crème de la crème of French party bands. Our Premium Party Band has entertained celebrity clients across the globe. Prime examples include Kim Kardashian and Kayne West's lavish Italian wedding, football agent Jorge Mendes' wedding and famous footballer Alvaro Morata's wedding. And that's not all! Our Premium Party Band has worked with countless corporate clients and luxury brands, Lancôme, Bulgari, Chopard, Givenchy, Kenzo, Dolce & Gabbana, the list goes on. If you're looking for a luxury showband, look no further!