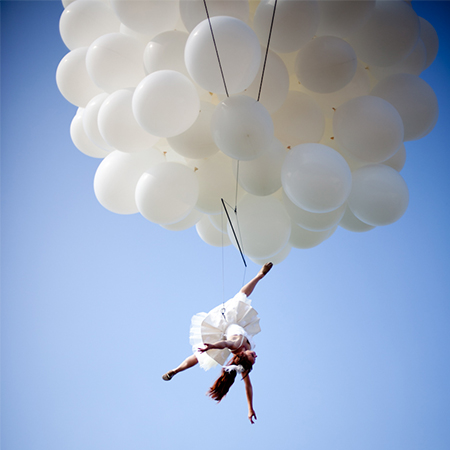 Aerial Balloon Dancer
Stunning aerial balloon show performed by a talented sky performer at your upcoming big event
Our aerial performer will carry out a beautiful dance while hanging from 300 helium balloons
Balloons and dancer's costume can be customised to fit your event's theme
Recommended for open-air celebrations, can be also performed in large indoor venues
Aerial Balloon Dancer based in France and available for international events
A demonstration of flawless technique, strength and elegance, this aerial dance performance with helium balloons is what you're looking for to WOW audiences at your upcoming big event. Performed by a highly talented Aerial Balloon Dancer, this stunning and eye-catching aerial dance is guaranteed to WOW audiences and leave them in state of awe.
The combination of 300 white helium balloons, a talented sky performer and the buildings or urban architecture of your city can create an awe-inspiring visual experience simply impossible to forget. Our Aerial Balloon Dancer will perform stunning acrobatic moves while hanging from hundreds of helium balloons, which is sure to captures the public's attention and leave the wide-eyed.
Loved by both children and adults alike, our aerial balloon show can the icing on the cake of any celebration. Especially demanded by open-air events where there's no height limit, this aerial dance performance is a visual treat that you can't afford to miss. This eye-catching aerial dance can be adapted to be performed in indoor spaces though, so it can be adapted to suit your event and venue's specifications. 
Ideal for creating an extraordinary ambience, our talented sky performer will put on a unique visual show high above audience's heads. This aerial dance performance with balloons can be customised in a number of ways, especially regarding the colour of the balloons and costumes, which can be adjusted to fit your theme or display your brand's colours or logo.
Once on the ground and after the aerial dance performance comes to and end, our Aerial Balloon Dancer could release the balloons, which will be the icing on the cake of this dazzling visual show. It will add an undeniable WOW factor to any event and could be a metaphor to communicate a powerful message: that the sky is not the limit!
At Scarlett Entertainment we pride ourselves of providing high-end entertainment acts for events worldwide. Our exceptional aerial dance performance is one of those shows that guarantee to leave a lasting impression and unforgettable memories.
Contact our helpful team of entertainment coordinators and request further details on this aerial balloon show. They will be delighted to answer all the questions you may have and guide you through the booking process.
Idea Articles Related To Aerial Balloon Dancer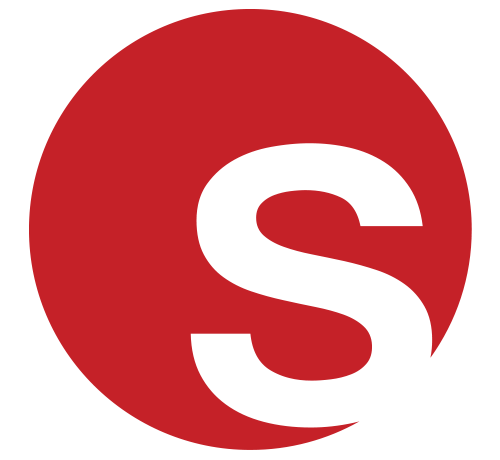 Epic Entertainment Ideas for Outdoor Events
Unforgettable Entertainment for Outdoor Events
Grace Henley
|
04/05/2021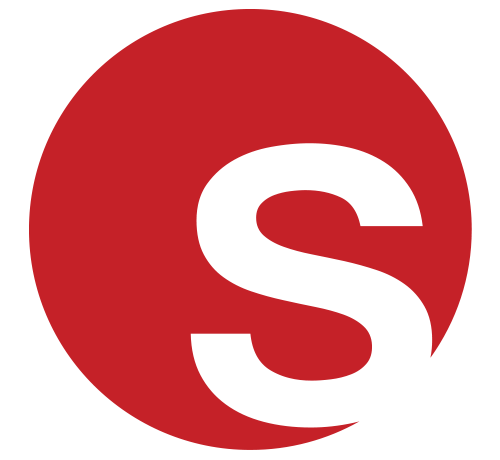 The Greatest Show On Earth 250 Years Of The Circus
The Greatest Show On Earth 250 Years Of The Circus
Grace Henley
|
23/04/2018