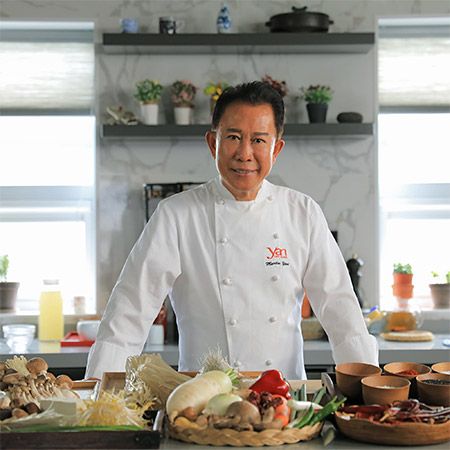 Virtual Chef Yan
Martin Yan is a Master Chef, beloved TV cooking show host, highly-respected food consultant, award-winning author, and cultural ambassador
Chef Yan has inspired generations of American audiences for more than 30 years hosting over 3,500 international cooking shows, such as Yan Can Cook
Chef Yan's virtual cook-along is designed to make cooking Asian dishes easy by teaching simple, healthy recipes, using readily available items
Join Chef Yan live from his professional home kitchen, and cook Chinese, Asian and fusion dishes such as Dim sum, Peking duck, fried rice and more!
Chef Yan's live virtual cook-alongs are perfect for virtual Chinese New Year celebrations and clients seeking engaging online cultural experiences
FAQs
1. Tell me more about Chef Yan!
Meet Chef Yan! Martin Yan has been a host of food/travel television shows for over 30 years with over 30 cookbooks published, including Martin Yan's Feast, Martin Yan's Chinatown Cooking, Martin Yan's Quick & Easy, and Martin Yan's China. In the wake of the pandemic, Chef Yan has hosted countless virtual events that are both educational and entertaining, for charities and corporate clients, including household names like Google.
Born in Guangzhou, China, from a restaurant and grocery family, Chef Yan acquired a passion for cooking at an early age as a young apprentice in a popular restaurant in Hong Kong. He honed his skills further at the Overseas Institute of Cookery in Hong Kong and later in the USA, where he also discovered a flair for teaching as a chef-instructor. In 1978, he launched the now-classic Yan Can Cook series, infusing cooking lessons with his brand of humour and skill.
2. What can I expect from Chef Yan's virtual cook-along?
A highly entertaining and engaging virtual experience with a beloved TV chef! Online guests will embark on a journey of cultural and culinary discovery! Participants will cook Asian cuisine with Chef Yan, in real-time. Chef Yan can tailor the virtual cook-along to suit all abilities, plus themes and occasions, including Thanksgiving, Christmas and Chinese New Year. Cuisines and topics include:
Quick and easy 15-minute meals

Holiday celebrations

Festive menu

Healthy cooking

Dim sum and some more (appetizers)

Chinese, Asian or fusion menu choices

Techniques: wok skills, knife skills
We highly recommend booking Virtual Chef Yan for virtual Chinese New Year celebrations, national Asian holidays, cultural events, and unforgettable online remote team-building experiences!
3. Is Chef Yan's online cooking class live or pre-recorded?
Typically, this is a live-streamed online cooking class. Available on most popular video conferencing platforms including Zoom. Chef Yan will join the session live from his professional home kitchen, with multi-camera angles positioned to capture the action. Alternatively, pre-recorded presentations are possible. Please get in touch for more details. However, we highly recommend the live-streamed session as online guests can interact with Chef Yan in real-time, and feel his incredible energy and enduring passion for food!
4. How long is the virtual cooking class?
Join Chef Yan online for a 45-60 minute experience with Q&A. In one 45-minute class, for instance, participants can cook three quick and easy 15-minute meals. Virtual Chef Yan is flexible, so get in touch today to discuss your virtual event needs.
5. What do guests need to take part?
Recipes and shopping lists will be delivered to participants via email in advance. Most of the ingredients/seasonings that Chef Yan uses are available in regular supermarkets; there is no need to go to an Asian market or speciality food shop. Clients can also purchase Chef Yan's special gift set consisting of his signature chef knife, scissors and an autographed cookbook! A wonderful memento of the virtual event! More information available upon request.
IDEA ARTICLES RELATED TO Virtual Chef Yan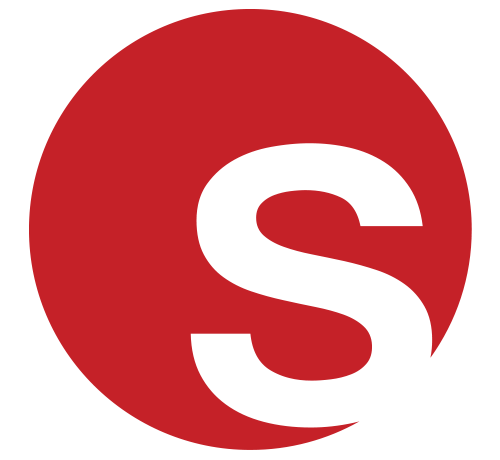 Virtual Event Entertainment For Ramadan
Entertainment for Celebrating Ramadan Virtually
Freya Britton
|
23/04/2021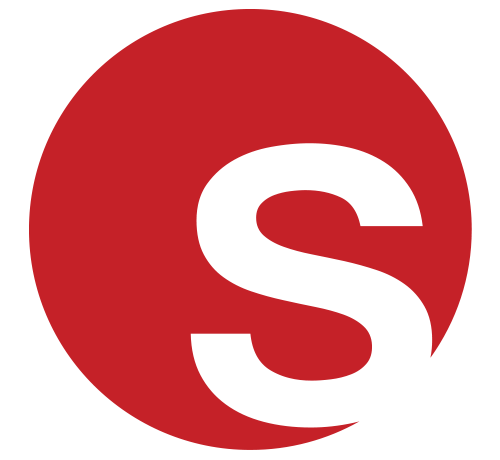 Virtual Party Ideas for Pride 2021
Virtual Entertainment to Celebrate Pride 2021
Grace Henley
|
14/04/2021