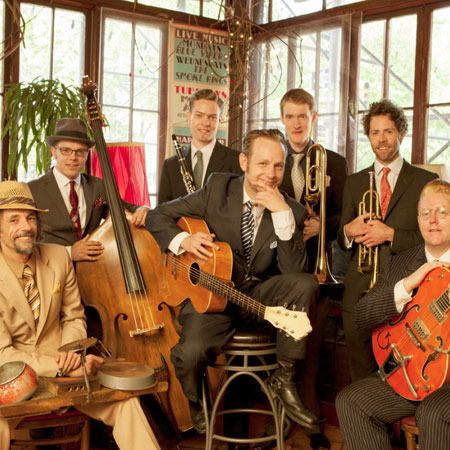 1920s Brooklyn Jazz Band
Jazz, swing, & blues band - One of the most acclaimed bands in New York
Witty songs from the 20′s & 30′s, New Orleans & dixieland, blues & swing
Featured in NYC Magazine Weddings "Ultimate New York Wedding Planer" 2010
Perfect for cocktail parties, wedding receptions, corporate events
Based in Brooklyn, New York & available to perform at events worldwide
1920s Brooklyn Jazz Band PHOTOS
The 1920s Brooklyn Jazz Band are an early jazz, swing, and blues group, composed of acoustic guitar/vocals, upright bass, homemade washboard percussion, trumpet and saxophone. Their repertoire of witty songs from the 1920′s and 30′s, New Orleans & Dixieland, classic Blues, R&B and Western Swing is augmented by original tunes with moving yet often bawdy lyrics and catchy 4 part vocal harmony.
For those seeking fresh and exciting live entertainment for their event, look no further than one of the most acclaimed bands in New York City! The band's repertoire is a fabulous collection of high energy jazz and swing from the 1920′s & 30′s, cool classic blues and R&B, New Orleans & Dixieland plus a little bit of vintage country and western swing when called for.  Their music is a perfect addition to a variety of social events including cocktail parties, wedding receptions, dinner parties, corporate events, fund raisers and swing dances.
The 1920s Brooklyn Jazz Band range in size from a quartet of vocals/guitar, upright bass, trumpet or saxophone/clarinet, and washboard percussion, to as large as a septet or octet which adds more horns including saxophones and trombone, lead electric guitar and/or piano.
After You've Gone (Medium Tempo/Up Tempo)
Ain't She Sweet (Trad Jazz instrumental)
Ain't Misbehavin'(Medium Slow Tempo)
Alabama Jubilee (Medium Tempo)
All Of Me (Medium Tempo)
All Night Long (Blues)
Amazing Grace (Gospel)
Avalon (Up Tempo)
Atlanta Blues/Pallet on the Floor (Traditional Jazz)
Baby Face (Medium Up Swing)
Backwater Blues (Blues)
Basin Street Blues (Bluesy)
Bei Mir Bist Du Schon (Up Tempo)
Bill Bailey (Medium Up Tempo)
Blue Monday (Classic New Orleans Style R&B)
Blue Moon (Medium Tempo)
Blue Moon Of Kentucky (Slow Country 2 Best Feel)
Blue Skies (Medium Tempo Medium Slow Tempo)
Blues In My Heart (Bluesy)
Bring It On Home To Me (R & B)
Burn Your Playhouse Down (Country)
Bye Baby Bye (Bllues)
Bye Bye Blackbird (Medium Tempo)
Bye Bye Blues (Medium Up Tempo)
Chinatown (Up Tempo)
Carry Me Back To Old Virginny (Traditional Jazz instrumental)
Crazy (Medium Country)
Crazy About My Baby (Up Tempo)
Cupid (R & B)
Diga Diga Doo (Up Tempo)
Dinah(Up Tempo)
Do You Know What It Means To Miss New Orleans (Ballad)
Don't Leave Me Now (New Orleans Style R&B/Early Rock and Roll)
Don't Pretend (Blues original)
Down By The Riverside (Gospel)
Dream a Little Dream Of Me (Medium Slow)
Evening (Medium Tempo)
Exactly Like You (Medium Up Tempo)
Five Foot Two Eyes Of Blue (Medium Tempo)
Five Guys Named Moe (Up Tempo)
Folsom Prison Blues (Blues)
Forty Days And Forty Nights(Original)
Foolin' Myself (Medium Tempo)
Gangster Of Love (Blues)
Georgia On My Mind (Ballad)
Get Yourself Job Girl (Blues)
Glory Land (Gospel)
Good Night Irene (Waltz)
Half As Much (Country 2 Beat Feel)
Hardheaded Woman (Blues)
Hava Nagila (Hora)
Hey Good Lookin (Country 2 Beat Feel)
Hindustan (Up Tempo)
Honest I Do (Blues)
Honeysuckle Rose (Medium Up Tempo)
I Ain't Got Nobody (Medium Tempo)
I Can't Believe That You're In Love With Me (Ballad)
I Can't Give You Anything But Love (Medium Tempo)
I Found a New Baby (Traditional Jazz instrumental)
I Got It Bad and That Ain't Good (Medium Tempo)
I Got Rhythm (Traditional Jazz instrumental)
I'll Fly Away (Gospel)
I'll See You In My Dreams (Medium Up Tempo)
I'm Confessin' (Medium Slow Tempo)
I'm Gonna Sit Right Down and Write Myself a Letter (Medium Ballad)
I'm Sitting On Top Of The World (Up Tempo)
I'm In The Mood For Love (Medium Slow Tempo)
I've Got A Feeling I'm Falling (Medium Tempo)
Ice Cream (Up Tempo)
If I Could Be With You One Hour Tonight (Medium Tempo)
Indiana (Up Tempo)
It Had To Be You (Medium Tempo)
It's Only A Paper Moon (Medium Tempo)
A Rollin and A Tumblin (Up Blues)
Just A Gigolo (Medium Tempo)
Lady Be Good (Up Tempo)
Lazy River (Medium Slow)
Let it Roll (Blues)
Lime House Blues (Traditional Jazz instrumental)
Long Distance Information (Blues)
Mack The Knife (Swing instrumental)
Margie (Up Tempo)
Mean to Me (Medium Tempo)
Me Myself and I (Medium Tempo)
Memphis Tennessee (Blues)
Moonlight Bay (Medium Slow)
My Blue Heaven (Medium Tempo)
My Bucket's Got A Hole In It (Country 2 Beat Feel)
Nadine (Blues original)
Nevertheless I'm In Love With You (Medium Tempo)
Nightlife (Ballad)
On The Road Again(Country 2 Beat Feel)
On The Sunny Side Of The Street (Medium Tempo)
Pennies From Heaven (Medium Tempo)
Perdon (Spanish)
Please Don't Talk About Me When I'm Gone (Medium Up Tempo)
Porter's Love Song to a Chambermaid (Medium Tempo)
Cupid (R &B)
Ragg Mopp (Blues)
Rock Me Baby (Blues)
Rollin and a Tumblin (Rockin Blues)
Rosetta (Up Tempo)
Runaway (Oldie)
Save The Bones For Henry Jones (Medium Tempo)
Shake Rattle And Roll (Blues)
Sheik Of Araby (Up Tempo)
Shine (Up Tempo)
Shine On Harvest Moon (Country 2 Beat Feel)
Singin' In The Bathtub (Medium Tempo)
Sittin' On Top Of The World (Slow Bluesy 2 Beat Feel)
Skylark (Ballad)
Sleepy Time Down South (Traditional Jazz instrumental)
Slow Boat To China (Medium slow Tempo)
Smile (Ballad)
Some Of These Days (Up Tempo)
Somebody Loves Me (Up Tempo)
Southern Can (Country 2 Beat Feel)
St. James Infirmary (Ballad)
St. Louis Blues (Blues)
Stardust (Ballad)
Stay All Night (Country 2 Beat Feel)
Stealin' Stealin'(Country 2 Beat Feel)
Struttin' With Some BBQ (Trad Jazz instrumental)
Summertime (Medium Slow Tempo)
Sweet Dreams (Ballad)
Sweet Georgia Brown (Up Tempo)
Sweet Home Chicago (Blues)
Sweet Lorraine (Ballad)
Sweet Sue (Up Tempo)
Take Me Back To Tulsa (Country 2 Beat Feel)
That's A Plenty (Up Tempo)
That's Alright Mama (Blues)
The World Is Waiting For The Sunrise (Up Tempo)
Them There Eyes (Swing)
Thunderstorms and Neon Signs (2 Beat Feel)
Tiger Rag (Up Tempo)
Trouble With Me (Country 2 Beat Feel)
Turn Back Now (R & B)
Turn Me Loose (New Orleans style R&B)
Up Up and Away (Blues)
Washington And Lee Swing (Up Tempo)
Way Down Yonder In New Orleans (Medium Up Tempo)
What A Wonderful World (Ballad)
What A Wonderful World This Would Be (R & B)
When You're Smiling (Medium Tempo)
When Doves Cry (Prince played in 2 Beat Feel)
You Can Depend On Me (Ballad)
You Send Me (R&B Ballad)
It's Rainin (Bluesy)
" The 1920s Brooklyn Jazz Band provided fantastic entertainment. "

Willie Nelson 6/2007
" Although they've been winning awards left and right and receiving accolades from music legends like Willie Nelson since 2007, the 1920s Brooklyn Jazz Band have the kind of stuff that stardom is defined by. The group's percolating soup of swing, New Orleans jazz, vintage jazz, and country is not only timeless but actually revolutionary in a sense; to a younger generation this will be seen as new, freshly scrubbed. "

LESLIE CONNORS, JAZZTIMES Feb. 2011
" There are old souls in the young bodies of the 1920s Brooklyn Jazz Band. They play the best kind of roots music, one that explores the various sounds that turned on the youth in pre-and-post WWII America. Unifying it all is the band's dazzling jazz chops. "

ROBERT SUTTON, JAZZCORNER Feb. 2011
" I Love them. They set a great tone for any event. "

Bette Midler 5/2010
Idea Articles Related To 1920s Brooklyn Jazz Band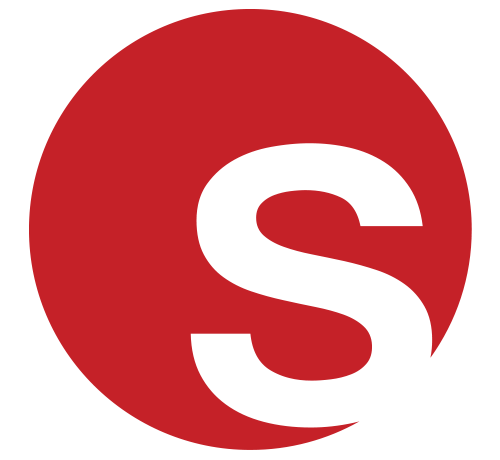 How To Throw The Ultimate Great Gatsby Party
Your Guide to Planning a 1920s Themed Party
Tracey Renowden
|
04/11/2021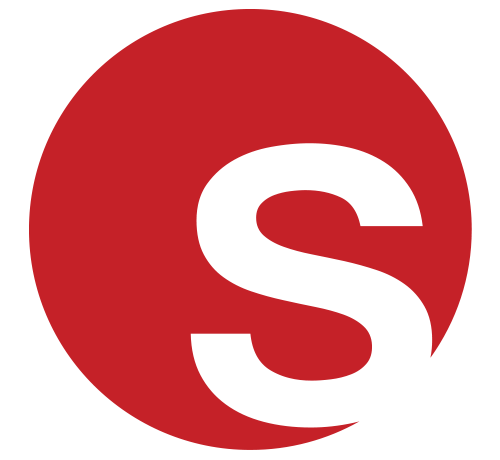 Our Most Popular Event Themes from 2018 and What to Expect for 2019
Our Most Popular Event Themes from 2018 and What to Expect for 2019
Juliana Rodriguez
|
19/10/2018