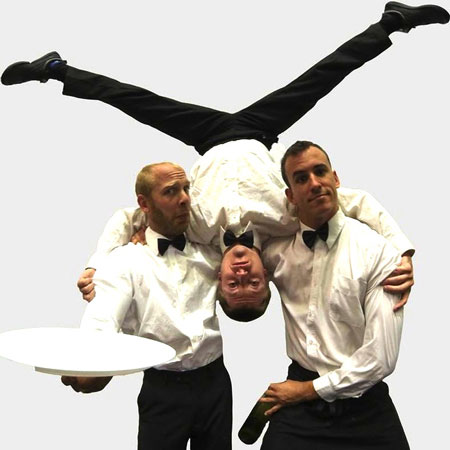 Australian Acrobat Waiters
Amazing acrobat waiters blend into the waiting staff before their surprise act
Catch your guests out with this fun unexpected entertainment
Will amuse and entertain with slapstick comedy, circus tricks and acrobatic skills
Unexpected entertainment that will make a long lasting impression
Based in Melbourne and willing to travel internationally
A fantastic addition to your event or celebration the acrobat waiters will provide unexpected entertainment with their surprise act. Guaranteed to wow, shock and amuse your guests the acrobat waiters are sure to liven the mood and leave everyone in disbelief. It's fun, off the wall and will have everyone captivated.
Available as a duo or a trio, the surprise act will blend in with your event's regular waiting staff, either in their own costumes or ones provided. Upon guest's arrival they will serve drinks, canapés or starters. At this point they can start creating a scene with clumsy antics elevating to slapstick comedy and gradually revealing their acrobatic skills and circus tricks. The acrobat waiters' surprise act is a joy to watch unfold and observe the crowds mixed reactions.
Alternatively, the acrobat waiters continue their undercover waiting staff routine for a big unexpected entertainment reveal. Their cue will be when a host or MC announces that the entertainment has failed to arrive or been cancelled and invites audience guests to the stage to show off party tricks. The acrobat waiters will jump at the opportunity and immediately shock the crowd with their unbelievable acrobatic skills, circus tricks, juggling. The whole of the unexpected entertainment experience is made is made even more enjoyable by the performers slapstick comedy antics.
Surprise and shock your guests, entertain your guests and have them laughing in histerics or jaws wide open in disbelief with this incredible surprise act.
If you really want to make an impact at your event don't hesitate in speaking to one of our dedicated team of professionals at Scarlett Entertainment who will be more than happy to assist you in booking this unexpected entertainment act!
Coles Christmas Function
Melbourne Comedy Festival
Old Geelong Gaol
Adelaide Fringe Festival
Luminare Functions
Melbourne Fringe Festival
Circus Quirkus Tour
IDEA ARTICLES RELATED TO Australian Acrobat Waiters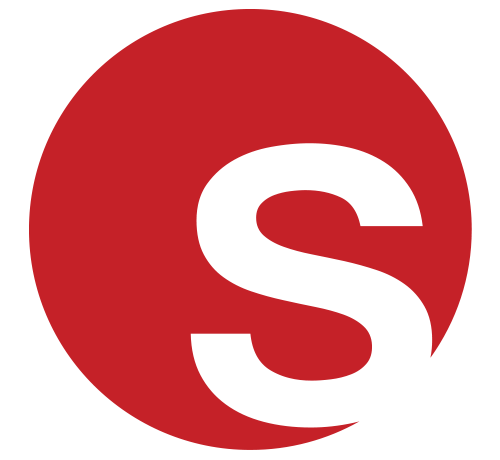 Creative Event Suppliers: Unique Food, Drink and Decor Ideas
Creative Event Suppliers: Unique Food, Drink and Decor Ideas
Juliana Rodriguez
|
28/05/2019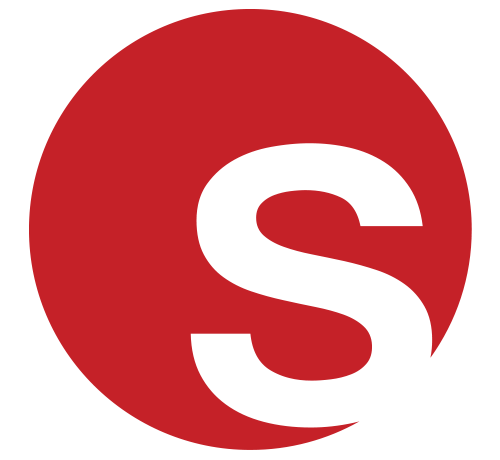 Foodie Entertainment Inspired by the GBBO
Foodie Entertainment Inspired by the GBBO
Grace Henley
|
24/08/2016