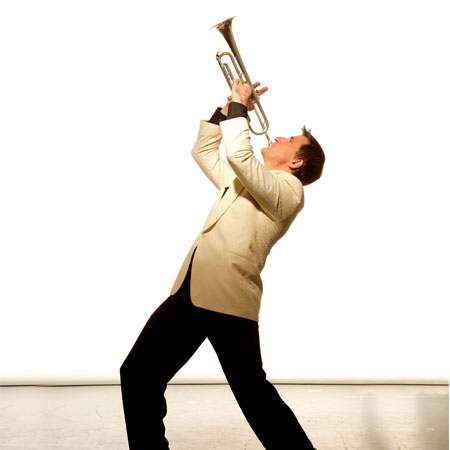 Louis Prima Jr & Band
Offer up high-energy, feel-good Dixieland jazz with a modern twist
Incredible big band sound is guaranteed to get everyone up & dancing
Band features Louis Prima Jr. & some of the hottest session musicians
Perfect for corporate events, casinos, hotels, cruise ships & festivals
Based in Las Vegas & available to perform at events worldwide
Louis Prima Jr & Band PHOTOS
Formed by the son of jazz great Louis Prima, this incredible live jazz band offer up energetic performances that will have EVERYONE on the dance floor. 
Bringing a fresh youthful feel to Louis Prima Sr.'s legacy, this band brings Prima music into the 21st century with a contemporary edge that makes for an exciting live performance! Featuring some of the hottest session musicians in the music industry today, the band brings together a diverse range of musical styles, tastes and expertise to create a unique sound unlike anything that you will have heard before. 
Showcasing blaring horns, slick rhythms and virtuoso jazz vocals, their tail-shakin', foot-stompin' performances are guaranteed to get everyone up and dancing no matter their age or musical taste!
The band has received huge international success with the release of their albums and appearances at renowned jazz festivals and prestigious venues. True professionals, they can adapt their performance to suit your specific event, putting together customized set lists to create your desired ambiance. 
There is no doubt that this outstanding band will bring a feel-good vibe to corporate events, VIP parties, casinos, hotels, cruise ships and festivals. 
Image credits: Shane O'Neal, Brian Brown, Denise Truscello
" [translated from Spanish] - The truth is that [Louis Prima Jr.] has inherited his [Prima Sr.] sense of showmanship and an infectious swing... updated to the 21st century without being parody. 'Blow' is their second album and entertains you quickly. "

Luis Miguel Flores, Club 1906
" Their modern-day rockabilly swing has all the great genre blending factors that you come to expect "

Bored for Music
" Louis Prima Jr. ("Blow")... delivers full-frontal, aggressively wailing performances of music that defies the listener not to tap toes, snapfingers and join in the merry-making. "

Bruce Crowther, jazzmostly.com
" ...the combination of angst and the usual showbiz antics was arresting. The performance was an emotional carnival ride, with everyone present hanging on tight to see which direction it would go next. It was unintentionally intimate and intense. "

Doug MacCash, NOLA.com
" Whether it's a quiet moment, like a full moon hanging in the swampy night air or a frenetic dance-party where everything in the hall gets broken, the Prima Jr. team treats every note as if it were the most important one ever. "

Rust Magazine
" It's feel-good music of the highest order. Prima Jr. takes the robust, swinging jump-blues style of his father... and drives it up a notch with a contemporary energy of his own. There's a genuine joy to the performances... The whole album is a real romp. Snappy drums and power- paced horn section juice up the sound... Spin this disc and have a blast! "

Paul Freeman, Pop Culture Classics