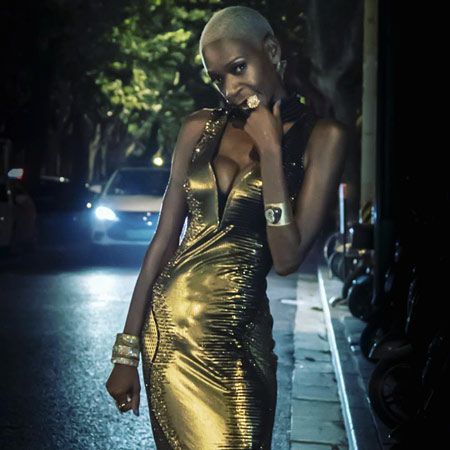 Live Singer KoKoh
Multi-talented singer with a distinct sound and powerful vocals, which has led her all over the world, playing to diverse audiences
A trained dancer, her incredible jazz vocals have seen her grow a huge fan base in Asia and Europe, playing venues in Shanghai, Hong Kong and Taipei
KoKoh's entrancing and captivating stage presence captivates audiences, while her songs always come from the heart
A No1 artist in the UK's Soul Charts, she has shared the stage with the legendary artist Phyllis Hyman, Charlie Wilson and Keith Sweat
Based in Las Vegas, KoKoh is available to perform at events across the USA and worldwide
Multi-talented KoKoh has a dynamic vocal styling and stirring songs that creatively reflect the depths of her life experiences and crafty blend of sensual soul.
At the age of 19 KoKoh started and headlined her own jazz band, which caught the eye of label executives. She has shared the stage with artists such as Charlie Wilson & The Gap Band; Keith Sweat; Brian McKnight; Christopher Williams; Norwood Young and others as backup singer. KoKoh even had the honour to share her "own" stage & band with the legendary Phyllis Hyman. KoKoh has also performed at the Long Beach Jazz Festival, which is an event that is and has been a show for the smooth jazz "stars".
Since then she has become an international charm. KoKoh was invited to China during the 2008 Beijing Olympics. A day after Barack Obama was elected, she was the featured vocalist for the grand opening of the Mayflower3 Feeling Bar in the Shangri La Changchun Hotel.
KoKoh's personal appeal and ability to reach a listener is a part of her whole package: a package that includes, most importantly, her distinctive vocals and a relaxed singing style. As well as her entrancing & captivating stage eloquence. KoKoh pulls on your pulse as she performs. It is as though she is speaking to you as she sings in a very intimate manner. These songs are coming straight from the heart and soul. Genuine and honest, KoKoh's music is a step in a new direction: a trajectory that will lead us on a delightfully fulfilling path of pleasurable, sensual and seductive sounds.