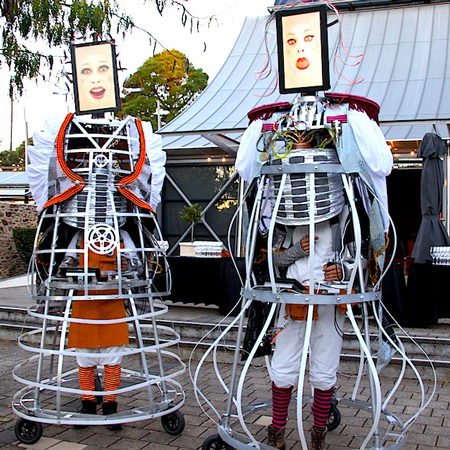 TV Head Robots
Astonishing 3 meter high metal structure robots with flat screen TV heads
Fascinating walkabout act from unique roaming characters engaging with the crowd
Crowd stopping TV head robots work well in day or night time
Suitable for many event types from festivals to corporate functions
Based in Australia and available worldwide
The wonderful TV head robots walkabout act is a unique and original concept from Southern Australia. They are totally fascinating roaming characters that offer a bizarre wandering street performance that captivates onlookers from far and wide. This family entertainment walkabout act is a guaranteed head turner that will leave a lasting impression on anyone that experiences it.
Towering over the crowd at 3 meters high, these roaming characters are a partially clothed humanoid-shaped solid aluminium frame with flat screen TVs for heads. They are operated by by performers who are partially visible and wearing colour-matching outfits. The TV head robots' have a pre-recorded face shown on the screen. The faces wink, smile, pull faces, laugh, sing and speak. This is a very adaptable and customisable performance. Spoken recordings can be edited to suit the specific needs of your event.
The TV head robots will say things like:
"Welcome"
"Pleased to meet you"
"Hello down there"
"We've been waiting for you!"
"Photos! ... Say cheese!"
"What a lovely event"
"Thank you very much"
"Goodbye"
"Cherio"
"We've really got to go"
A truly innovative street performance that includes technology with bold and simple ideas. The puppeteers who operate the roaming characters control the facial and voice responses as well as moving the TV Head Robots around on wheels. The walkabout act also includes an expert tech crew member who has developed the programming and ensures the smooth operation of everything throughout the event.
Book the fantastic TV head robots to seriously impress the guests at your event. A wonderful walkabout act for daytime family entertainment or a delightful addition to evening entertainment. The roaming characters have inbuilt lights that make them stand out at night time and their faces are so bright that they're almost impossible not to notice. See the second video above. 
Delightful family entertainment that will wow guests at almost any event or occasion from street performances to mingling with guests at a gala dinner. They have performed at the Adelaide Fringe Festival parade and other corporate events.
Speak to us about booking this walkabout act for your event.
IDEA ARTICLES RELATED TO TV Head Robots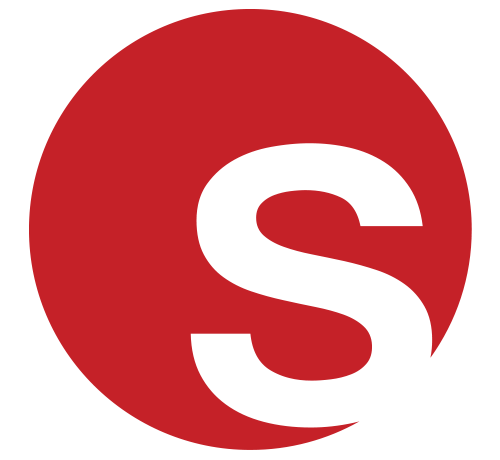 Fly to Infinity and Beyond with a Futuristic Theme and Space Age Entertainment
Fly to Infinity and Beyond with a Futuristic Theme and Space Age Entertainment
Grace Henley
|
23/09/2019