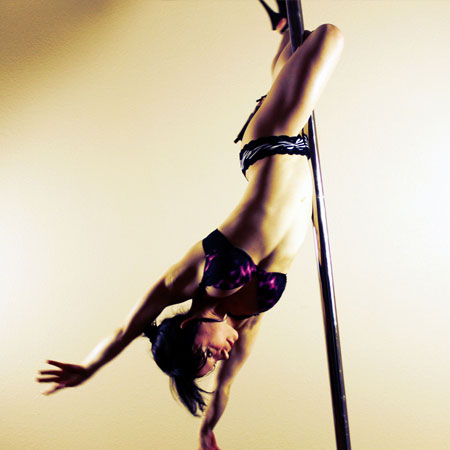 Acrobatic Pole Dancer Anna
Acrobatic Pole Dancer who is highly versatile, elegant and graceful
She mesmerises spectators with her incredible gravity defying performances
Provides bespoke performances that are perfectly themed to your event
A dazzling modern showgirl who guarantees to give any event a sexy twist!
Based in Las Vegas and available to perform at events worldwide
Performing versatile, elegant and graceful acrobatic pole dance performances for a wide range of events, Anna provides exquisite entertainment and bespoke performances at festivals, fashion shows, openings, promotions, concerts and any event you want to give a sexy, modern twist!
Mesmerising spectators with her gravity defying performances, she demonstrates incredible talent as she combines skilled Pole dance moves with acrobatics in a style that is reminiscent of Cirque du Soleil style performances. A modern day showgirl her acrobatic pole dancer act will captivate and impress audiences.
In high demand at a variety of events worldwide, Anna can provide bespoke performances that are perfectly themed to your special event. This can include anything from the music she dances too, choreography colours and costumes.
Sensual and highly skilled, Anna's acrobatic pole performance can become a full-blown show, as can be seen in the featured video, or it can be a side-part of a much bigger event performance. Her themed dance shows make her one of the best and most memorable pole dancers in Vegas.
A modern showgirl, her athleticism, professionalism and elegance is sure to spice up any event and leave audiences wanting more! Contact us today to find out more.