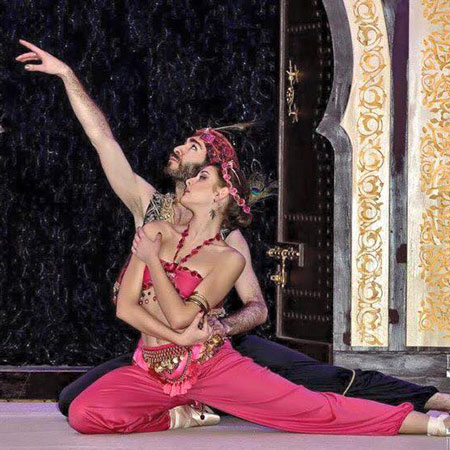 Arabian Themed Ballerinas
Mix and mingle dancers in arresting costumes
Beautiful paired dance from highly accomplished dancers
Romantic and exotic performance perfect for Arabian themed parties
Wonderful choice for events that celebrate diversity
Available for events in London and worldwide
Arabian Themed Ballerinas PHOTOS
This sophisticated pas de deux (paired dance) from Scheherazade utilises Middle Eastern theme costume to create an exciting and romantic ballet act which can act as a standalone performance or as part of a broader series of cultural or Arabian acts. These exotic dancers don't need a large space and can performwithout music if necessary, meaning that even the most intimate of venues can benefit from this beautiful and sophisticated Arabian theme dance. 
In addition to the choreographed dance, the ballet dancers can mix and mingle with your guests while performing their impressive ballet moves and walkabout in character. Guests will be transported by the exoitc dancers to the mystical and magical world of Arabian Nights, full of the intrigue and excitement that it contains. 
The walkabout element of the performance is customisable to your needs, able to utilise between two and eight ballet dancers in full costume and to your choice of music (or without music at all). Ideal for Middle Eastern theme parties and entertainment, it is also well-suited to events focused on Middle Eastern culture and multiculturalism. Equally, those interested in throwing a diverse, interesting and out-of-the-ordinary party would get something very special from this dynamic Arabian theme group.
To make the most of this versatile ballet act, take a look at which type of acts they are able to be paired with. Given their capacity for improvisation, including to live music from bands and orchestras, the exotic dancers' adaptability to themes of varied natures is a benefit to a broad range of events. The ballet dancers can be complemented by other related acts as well as performing as a solitary act.
To book the Arabian Themed Ballerinas for your corporate event, party or festival, contact one of our dedicated entertainment specialists and discuss the customisation options on offer. Be sure to take a look at their impressive list of previous clients and testimonials.
Dolce & Gabbana
Foreign Office​
Grosvenor House
Hampton Court Palace
Hilton Hotels
Lincoln's Inn
Natural History Museum
Philharmonic Orchestra
Renaissance Hotel Kings Cross
Royal Hospital Chelsea
Strictly SW7
Tate Britain
The Honourable Society of Lincoln's Inn
Victoria & Albert Museum​
Alianz Stadium
Drapers Hall
Fox @EXCEL
GuildHall
Harrods
Kensington Palace
Louis Vuitton
One Mayfair
Playboy Club London
Royal Horseguards
Somerset House​
Sushi Samba
The Globe
The Savoy
Westminster Abbey
and many more...
Banking Hall
" The Arabian Themed Ballerinas' performance with the philharmonic orchestra was amazing! They were lovely to work with. Our favourite part from the festival was the addition of the ballet dancers to the finalé. It looked beautiful and a lot of people got very emotional. "

Bismallah - Under The Stars
" You are amazing - talent personified, beguiling and able deliver a truly unique, dramatic and diverse set of dance performances for any occasion! I wouldn't hesitate to hire them again, a top notch and wonderfully memorable addition to our event. "

Matador Pictures
" Arabian Themed Ballerinas seamlessly weaved their magic across my guests, leaving them enthralled with their dance routines. Their versatility and can-do approach made this special birthday dinner sparkle. "

Regentcap
" Thank you so much for your beautiful contribution to our show in Barcelona. For me in person your performance was the absolute highlight of the evening. It was touching and looked stunning. "

Syndicate Events
IDEA ARTICLES RELATED TO Arabian Themed Ballerinas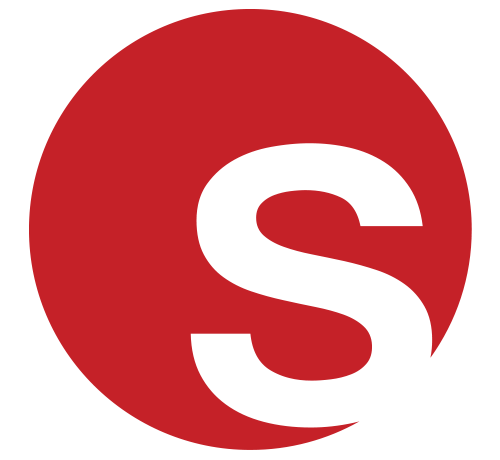 Spotlight On LED Ballerinas: A Festive Favourite
Spotlight On LED Ballerinas: A Festive Favourite
Grace Henley
|
28/11/2019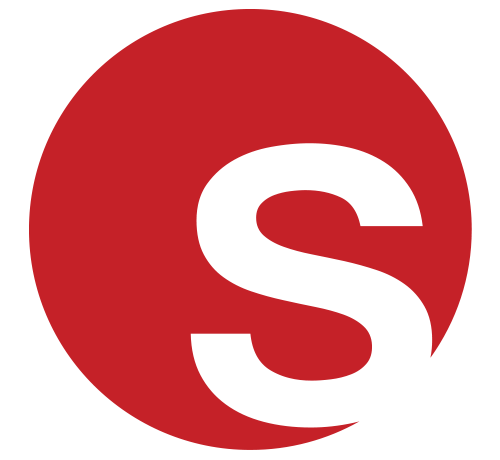 Our Most Popular Event Themes from 2018 and What to Expect for 2019
Our Most Popular Event Themes from 2018 and What to Expect for 2019
Juliana Rodriguez
|
19/10/2018