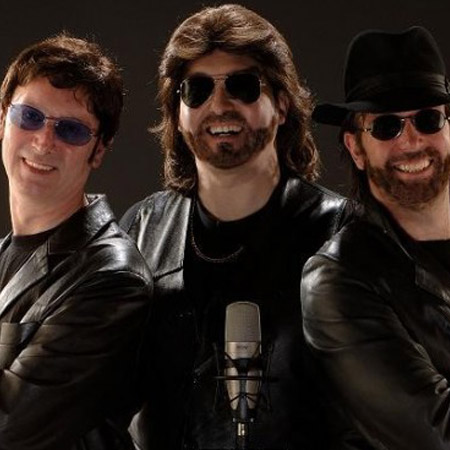 Bee Gees Tribute UK
Bee Gees cover band perform the hits and singles from the Bee Gees' vast catalogue.
Sensational cover performers that'll keep your guests entertained and singing along.
Remarkable live music show that captures the spirit of the Bee Gees.
Exceptional tribute act ideal for ceremonies, weddings, parties, corporate affairs, and more.
Book tribute show available for events across the UK and worldwide.
Bee Gees Tribute UK PHOTOS
If you're looking for an ear pleasing and visually appealing Bee Gees cover band to bring a fiery live atmosphere to your upcoming event or social gathering, then absolutely look no further than our group of skilled cover performers! Our exceptional live music show will see the Bee Gees' greatest hits come to life right in front of your audience in a splendid way, including their break out hits "Staying Alive," "How Deep Is Your Love," and "To Love Somebody." An amazing and phenomenal tribute show that truly showcases the skills and talent based entertainment provided by our fantastic tribute act.  
Performing the Bee Gees' best hits is never enough for our cover performers, as our Bee Gees cover band also throws in an upbeat mixture of bonus tracks that wouldn't normally be considered "hits." Treat your audience members to a unique and joyous tribute act dedicated to one of pop's most iconic bands, your guests will absolutely love our tribute show, and will masterfully bring together both young and old generations. An awe inspiring live music show that's sure to leave your guests with unique and unforgettable memories as they dance throughout the aisles all night long.
A fun and magical musical tribute show that spans the entire career of the Bee Gees, creating a fantastically amazing live experience that will surely take your event to the top, beating out any of the competition. Our talented Bee Gees cover band are dedicated fans of the Bee Gees, and will capture their specific live sound with instant success. The ideal live music entertainment and Bee Gees cover band choice for ceremonies, corporate events, private parties, theatre performances, and many more. 
Contact any of our Scarlett Entertainment event specialists if you're interested in bringing our exceptional Bee Gees cover band to your upcoming special event or gathering.
" This is to confirm that the event went very well. The band turned up on time and set up. They were totally self-contained and extremely well organised. I am new to this and when I asked the theatre manager are all acts as good as this she said definitely not. She stated this was the most professional and best organised group she had ever worked with. The concert went very well and the audience had a whale of a time. Dancing in the aisles. We would highly recommend the band and will be booking them again. "

Paul, Rotary Club of Felixstowe Languard. Seckford Theatre
" This is just a brief note to thank you for the band's performance at our staff Christmas party at the Thistle Marble Arch on 19th December 2002. They are an excellent tribute band and I really appreciated them appearing in the 1970's gear as well! I would certainly recommend them if anyone I know is looking for a Bee Gees tribute band or some good entertainment for a party or function. "

Frances Hughes, Head of Marketing & Sponsorship, CBI, The voice of business