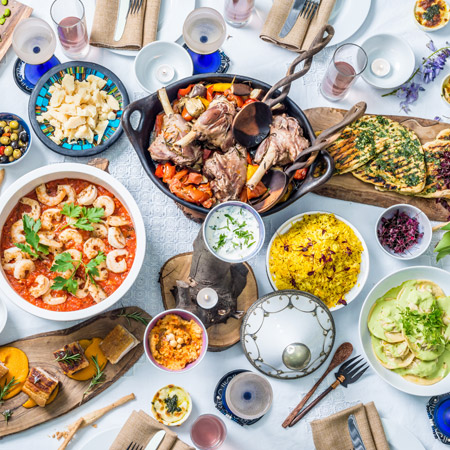 Bespoke Catering UK
An event catering service, bringing thematic, tailored event cuisine to your chosen venue for a personalised event or private party
The perfect customised catering solution for your corporate entertainment, presenting scrumptious & sustainable food from our bespoke kitchens
The very best in concept catering - treat your guests to a taste sensation, with freshly sourced produce, with a focus on sustainability
Highest quality freshly sourced produce of a given theme, delivers event catering with an element of style to your special occasion
Exclusive mobile event catering delivering versatility, expertise & professionalism to your corporate event
Bespoke Catering UK PHOTOS
Ignite your tastebuds and astound your guests at your exclusive event with our incredible mobile event catering service, the perfect customised catering solution for your personalised entertainment. Our bespoke event catering brings thematic, tailored event cuisine to your chosen venue, offering concept catering for your special occasion. 
Our professional catering team will guarantee the highest quality in service mobile event catering, delivering your guests a taste sensation with freshly sourced produce of any given theme. Concept catering to leave a lasting impression, adding an element of style to your special occasion. Your specific catering needs will be accurately delivered, creating the very best experience of tailored event cuisine for your party to remember. 
The perfect customised catering solution for your corporate entertainment, presenting scrumptious and sustainable food from our bespoke kitchens. Event catering with a difference, we offer versatility, expertise and professionalism to your corporate event or private party. 
Bespoke Catering UK offers the very best in mobile event catering and concept catering, treating your guests to a unique experience - freshly sourced cuisine with a strong focus on sustainability. 
We create our amazing cuisine as a concept catering solution for your personalised entertainment, specialising in producing foods for tailored events in London and throughout the home counties. 
Our exceptional team are made up of foodies with years of experience in the industry, collectively we offer diversity, skill and passion. We believe in 'slow' food made in a traditional method using locally sourced ingredients whenever possible. Sustainability encompasses our entire management system, our objective being to ensure we minimise both our impact on the worlds resources and any harmful waste that we produce. 
Make sure your mobile event catering is a focus of your personalised entertainment with concept cuisine bringing an unforgettable experience to your tailored event. We offer our bespoke service for large events including receptions, launches, presentations, conferences and private parties, where all of our service staff will be provided on request. 
We work alongside a wide range of fantastic venues and can also cater at your own premises or home. 
Practical tips: 
Maximum catered for  - 1000
Minimum catered for is dependent on the type of event
All cuisine & beverage provided 
All silverware, plates and cutlery provided
Waiting staff and bartenders can also be provided
Customisation available on request
Tailored menus to meet specific requirements
Ability to cater at premises of your choice
Contact us at Scarlett today to talk about booking Bespoke Catering UK for your corporate team day or personalised event.