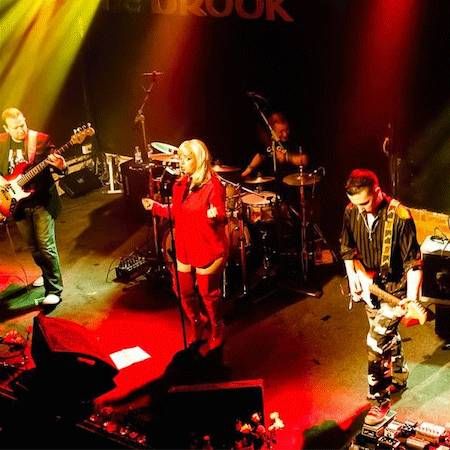 Blondie Tribute Band
One of the UK's leading Blondie tribute acts with over 8 yrs experience
A combination of top-class professional musicians & a stunning vocalist
Extensive set list & collection of trademark Debbie Harry costumes
Have played at big events & venues across the UK & Europe
Based in the UK and available for events world-wide
Blondie Tribute Band VIDEOS
Blondie Tribute Band PHOTOS
This act is one of the UK's leading Blondie Tribute Bands. Their show features classic hits such as Heart of Glass, Sunday Girl, Maria, Tide is High and Rapture as well as trademark Debbie Harry costumes including the famous 'Bin Liner Outfit' and 'Vulture Tee'. The band has studied Blondie in great detail to recreate the next best thing and make their tribute as authentic as possible.
This tribute acts possess an unrivalled energy that will blow audiences away. Stunning vocals, musicianship and authentic costumes create an electric atmosphere, transporting audiences back to the 1970's.
With over 8 years of experience as a Blondie Tribute act, they have a great deal of experience on the live circuit and have performed all over the UK and Europe and performed with the likes of 'SLADE'', ROY WOOD' and 'SHOWADDYWADDY'. These consummate professionals will provide world-class entertainment for any event.
Call Me
One Way Or Another
Pretty Baby
Dreamin
Heart Of Glass
Touched By Your Presence
I Want That Man
Union City Blue
Sunday Girl
Picture This
Denis
Hanging On The Telephone
Atomic
Tide Is High
Fade Away & Radiate
Maria
Rip Her To Shreds