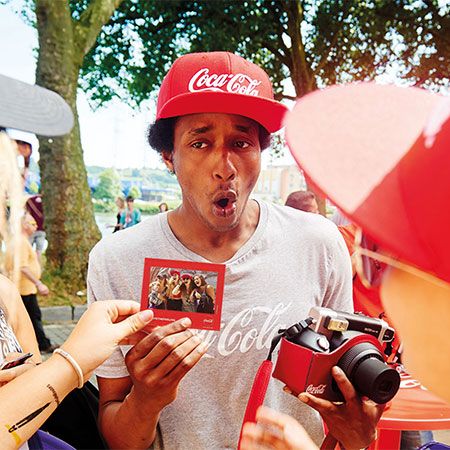 Branded Instant Photos
Create memorable moments, increase brand awareness, maximise customer engagement and leave a lasting impression with bespoke branded instant photos
Combining the power of Instax Fujifilm with unique sticker frames to deliver a premium photo service that guests will love and treasure
High-quality photo service with endless possibilities for customisation including coupons, logos, hashtags, key event messages and more
Perfect for in-store activations, Guerrilla marketing, store openings, driving up sales, creating win elements and boosting social media
In a world where everything is instant, picture-perfect instant photos continue to be on-trend and appeal to all ages, not just Millennials!
Branded Instant Photos PHOTOS
Picture-perfect photography experience captures magical moments at events with custom instant photo prints! The official partner of Instax Fujifilm delivers a high-quality instant photo service with or without a photographer as well as a "Do It Yourself Kit" with the opportunity to choose and train your own event staff. 
Promotional materials distributed at events are often discarded but these popular prints boast a 90% keepsake conversion rate on average, avoiding unnecessary waste while maximising brand awareness.
Coca-Cola
H&M
The North Face
Four Seasons
McDonald's
Chanel
Nike
Dior