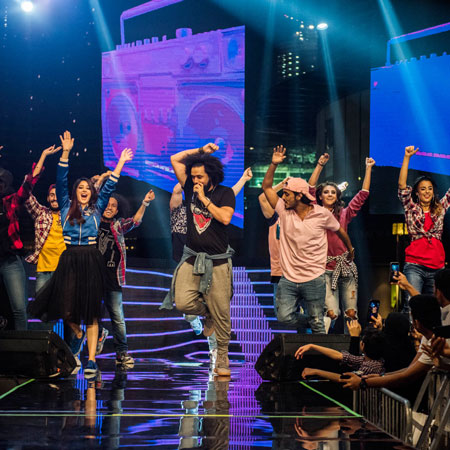 Breakdance Crew Dubai
Highly Energetic Breakdance Crew in Dubai adapt their street dance performance to suit any event
Have performed at renowned breakdancing events across the globe
Can supply a live band to accompany their phenomenal street dance performance
Previous clients include Mercedes, Mc Donald's, Mall Of The Emirates, Dubai Mall
Available to perform in Dubai, United Arab Emirates and worldwide
Our Breakdance Crew Dubai is an exceptional team of b-boy, hip-hop street dancers who provide the ultimate street dance spectacle. They can perform on stage or roam around your event creating crowds of people as they dance, step and spin on their heads to urban soundtracks or soundtrack of your choice. 
The lead dancer and stage director in our Dubai hip-hop dance crew is also a dance teacher and can provide your guest with street dance workshops to accompany their performance. Experts in the industry this breakdance crew can supply live music, skaters, painters and aerial artist to ensure your event is spectacular. 
When hiring our Break Dance Crew Dubai, you will not only get an entertaining highly energetic show but you will also receive a team of dance specialists who's craft is to work with an audience and get them involved in your event. Our dance crew are a highly versatile team who will cater to the needs of your event. If you have a theme, idea or other requirements then let our Breakdance Crew Dubai know about it and they can choreograph a bespoke performance for you. 
Available to perform globally, breakdance street crew are an authentic, enthusiastic street dance team who specialise in b-boying and street dance, this involves break dancing to hip-hop beats. Our breakdance street crew can perform many street dance moves and more including power moves, top rock, down rock and freezes. 
Top Tip:
This live Street dance crew can perform in outfit of your choice at themed events. They can also provide live music to accompany their live dance performance.
If you would like to hire a dance company in Dubai in another destination worldwide then you can also have a look at Scarlett Entertainments other dancers and live event options.
To hire Breakdance Crew Dubai please contact one of our Event Coordinators who will be happy to work with you through the booking process. 
Levi's
Mc Donald's
Mercedes
Royal Opera House Muscat
Dubai Mall
Mall Of The Emirates
Meraas
Red Bull Bc One UAE Cypher
Expo 2020