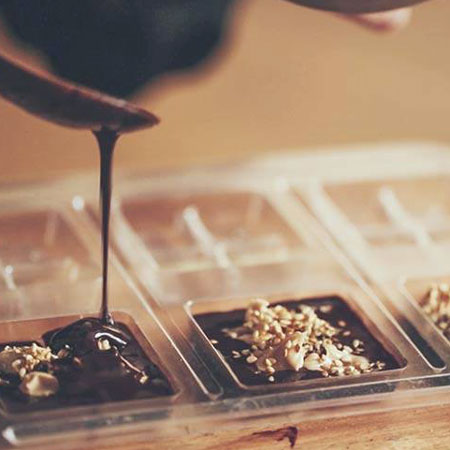 Chocolate Workshop Germany
A vegan and lactose free chocolate workshop experience that is the ultimate team building activity and reward incentive
A chocolate making and chocolate tasting exercise that allows guests to create their own chocolate from 5 basic ingredients
Experiment and gain knowledge about raw cocoa whilst decorating and creating delicious chocolate bars
Available for 8-100 people and lasts 3 hours
Based in Munich Germany
Chocolate Workshop Germany PHOTOS
A unique and hands on team building activity that offers participants the opportunity to create their very own vegan and lactose free chocolate, creating a fabulous reward incentive that is interactive as well as delicious. Book this chocolate workshop for a fantastic chocolate making and chocolate tasting experience that is suitable for guests of all ages.
Create your own vegan and lactose chocolate from five basic ingredients:
Cacao butter
Cacao powder
Ground cacao beans
Vanilla
Agave Syrup
Next you get to add your favourite toppings to decorate your chocolate.
In addition to creating delicious chocolate in our vegan chocolate workshop, you will also receive expert knowledge about the superfood, raw cacao. A chocolate tasting experience that broadens your pallet with the finest aroma of pure cocoa beans and natural ingredients is the ultimate reward incentive for any chocolate lover. With each and every chocolate workshop being tailored to suit the customers requirements this chocolate making experience is guaranteed to impress and strengthen teams within the workshop as participants indulge in luxury chocolate and experience this interactive activity as a unified team.
The layout of the workshops are as follows:
1. Introduction: 30 minutes - what is made of chocolate? Presentation of the 5 basic ingredients, How is chocolate made, description of the recipes including demonstration
2. Create Chocolate: 90 minutes - create your own favourite chocolate from 5 ingredients and 30 toppings
3. Attributes to cocoa: 30 minutes - during the cooling time: the world of cocoa/health effect/ team building. Opportunity to try the pure beans and tasting of the finished chocolate
4. Pack and enjoy: 30 minutes
Choose from a variety of workshops that are individually tailored to suit your party:
Location 1: Manufactory Style in Munich Sendling (room for 8-12 participants)
Location 2: Cooking School in Munich Bellbachviertel (room for 8-25 participants) 
Location 3: Out of Office Munich Max-Town (room for 20-100 participants)
With the capabilities to cater for 8-100 people the location requirements for each chocolate workshops must have a kitchen with stove, refrigerator and seating.
Booking Tip! A chocolate lovers dream come true, this interactive chocolate workshop is perfect for team building activities and reward incentives.
Available for 8-100 people
Choose from 5 basic ingredients
Expert knowledge on the health benefits of raw cacao
Workshop lasts 3 hours
Location must have kitchen with stove, refrigerator and seating
Chocolate can be taken away with you on the day and must be consumed within one week
Can reuse the chocolate moulds
You will receive a small custom made bag with decorative labels for your bars and wafers
To book our delicious chocolate workshop for your team building day, private party or reward incentive contact our Entertainment Specialists today.
IDEA ARTICLES RELATED TO Chocolate Workshop Germany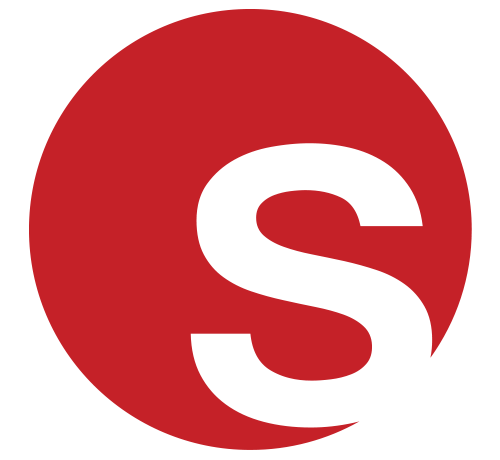 How To Host An Office Party After Lockdown: Tips For Success
Looking For Office Party Entertainment? Here's Everything You Need To Know
Freya Britton
|
20/07/2021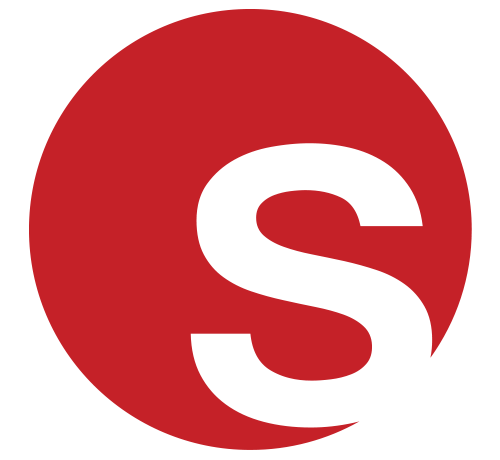 Return To Work Post-Lockdown Team Building Guide
Why You Need Team Building Activities When Returning To The Office
Freya Britton
|
06/07/2021