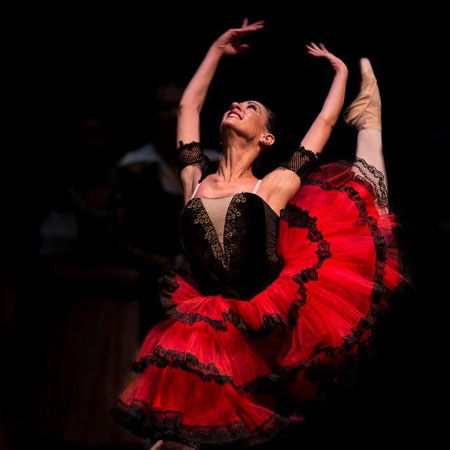 Classical Ballet Dancers
Top Bulgarian ballet group composed of multi awarded classical dancers
Perform The Nutcracer, Swan Lake, Sleeping Beauty and more
Highly customisable performance depending on the event's requirements
Nominated for The Best Performance of the year 2011 in Dubai
Based in Bulgaria and available to perform at events worldwide
Classical Ballet Dancers PHOTOS
Created in 2009, Classical Ballet Dancers is an internationally acclaimed ballet group that has travelled throughout Europe and the world to showcase their mesmerising shows.
Using the idea to unite top Bulgarian dancers in a new creative and developing Dance Company, the founders encourage new choreographic talents and provide a stage from which to debut new choreographic projects.
Since its inception, Classical Ballet Dancers have performed many well known ballets including The Nutcracker, Swan Lake, Sleeping Beauty, Don Quixote, Giselle and many more. They have successfully toured the UAE, Italy, Spain and many other European countries receiving praise from critics and audiences alike.
Composed of top Bulgarian dancers, all highly skilled and multi awarded, the group has worked with some of the best dancers in the Bucharest National Opera and Ballet, the Rousse State Ballet, and the Cuban National Ballet.
Perfect for theatre performances, classical dance events, dance festivals, and after dinner corporate entertainment, the group is able to present classical titles with full choreography or work with the time requirements of the event.