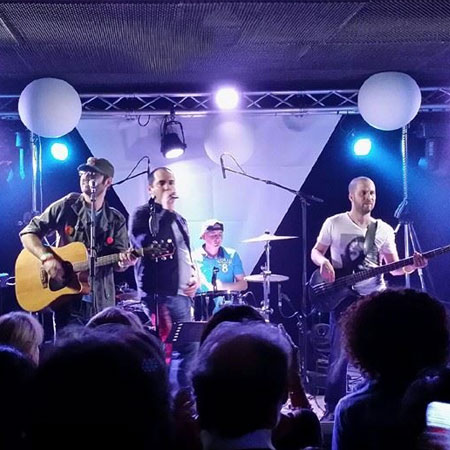 Coldplay Tribute Nice
Provide one of the most definitive sounding tributes to Coldplay to date!
Pay meticulous attention to every detail, from songs to stage presence
Allow audiences to rediscover the countless hits from the band
Provide intense and explosive shows, & a unbelievably authentic experience
Based in Nice, France & available to perform at events worldwide
Coldplay Tribute Nice PHOTOS
Born from the desire to share the sound and unique energy of the famous British group, this 5 piece tribute band, based in Nice, create a truly authentic Coldplay experience, paying meticulous attention to every detail.
The faithful interpretation of works offer an intense show and allow the public to rediscover, beyond the show, all the musicality of countless hits from the band! They provide explosive performances, bringing the ultimate Coldplay experience to your special event.
The band can perform alongside a female singer for the song "Princess of China" and can also add two talented violinists to their line up for the songs "Viva la Vida" and "Paradise."
Highly professional and experienced, every member of the band creates an unbelievably authentic Coldplay experience. This is a show that will delight all audiences alike.