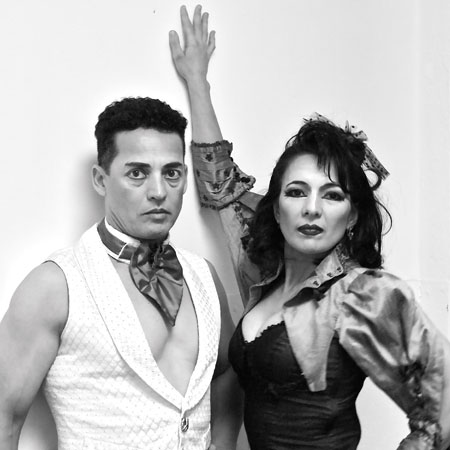 Contortion Balancing Act Vegas
Contortion Balancing Duo who provide mesmerising performances
Showcase exceptional flexibility, strength and extraordinary ability
They tell a story with each carefully choreographed performance
Offer guests a dramatic and truly impressive visual spectacle
Based in Las Vegas and available to perform at events worldwide
With exceptional flexibility, strength and extraordinary ability, our talented contortion and hand-balancing duo provide mesmerising performances that are suitable for a broad range of events.
This husband and wife duo have a vast array of experience in many different types of acrobatic skills and have travelled the world showcasing their impressive, dramatic and elegant moves.
Storytelling with each carefully choreographed performance, the duo offer guests a dramatic and truly impressive visual spectacle, making them an ideal entertainment option for corporate events and product launches alike.