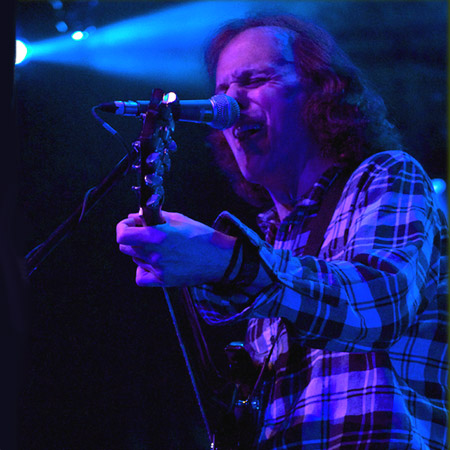 Creedence Clearwater Cover Band
Creedence Clearwater revival tribute band play all of the classic hits from this iconic Southern US rock group
#1 Creedence Clearwater Revival tribute show nationally touring the USA
Live cover band recreate the distinctive sound of this epic rock'n'roll band & include the classic hits from Jogn Fogerty's solo career
Live stage show imitates the look and feel of a Creedence Clearwater Revival concert using costumes and lighting
Based in New York and available for hire worldwide
Our CCR tribute band will take you back to the heyday of one of the most influential rock and roll bands in musical history. 
Do you want an experienced live tribute act at your event? Our tribute band have extensive experience in the music industry and have toured up and down the USA for many years. The legendary music of CCR is still a staple of US radio airplay and now is your chance to bring the party to your event!
Your audience will enjoy a full two hour live tribute show featuring all of their favourite CCR hits including 'Bad Moon Rising', 'Proud Mary' and 'Up Around the Bend'. On top of that, this fantastic cover band make a costume change mid-way through the show and return on stage performing the unforgettable classics from John Fogerty's solo career. Some of the most popular songs include 'The Old Man Down the Road' and 'Centerfield'. This is a fantastic opportunity to hire a live stage show at your event that is full of energy and excitement. 
Each member of our Creedence Clearwater Revival Tribute Band have been avid CCR fans since a very young age. Their detailed knowledge of the band is evident in their incredible live show that perfectly recreates the look and feel of a CCR concert.  
Originally formed in 2009, our tribute band have moved from strength to strength performing at a variety of different venues up and down the country. Our function band is perfect for corporate functions, private parties, weddings and festivals. Whether your guests are obsessed CCR fans or you just want them to enjoy some of the best southern rock and roll tracks of all time, this live cover band are sure to make your occasion one to remember. 
So what are you waiting for? Contact our entertainment specialists now to find out more about our fantastic New York based cover band!
Top Tip:
Our CCR Tribute Show features a costume change midway through the performance. For this reason, the band members require appropriate backstage facilities. Contact our entertainment specialists to find out more.