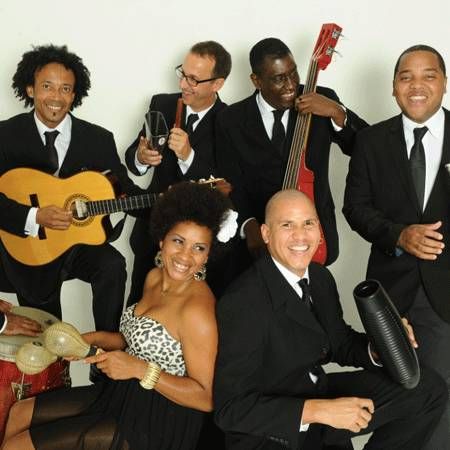 Cuban Band London
Intoxicating fusion of Spanish and African rhythms that gave rise to salsa
Irresistible tropical sound, guaranteed to turn any event into a fiesta!
Flexible line-up that can be tailored to match every occasion
Have performed at Glastonbury, a live session on BBC Radio 3 and much more
Based in London and available to perform at events worldwide
Cuban Band London play authentic Cuban son, the intoxicating fusion of Spanish and African rhythms that gave rise to salsa. They give this irresistible music a contemporary edge, bringing their audiences a truly, sensational, authentic Latin music experience and their music is guaranteed to turn any event into a fiesta!
The Cuban Band has a flexible line-up that can be tailored to match every occasion. Playing as a traditional Cuban septeto, the band performs with 7 musicians - lead vocalist, trés (Cuban mandolin), guitar, bass, trumpet and two percussionists.
The group are having a very exciting year so far with an Arts Council Tour underway, a new album in the pipeline and lots of amazing festivals already confirmed including Glastonbury, The Manchester Jazz Festival and the Rainforest World Music Festival in Borneo - to name but a few!
Since their debut album 'La Maravilla' was released to rave reviews (**** Songlines, The Evening Standard) at the end of 2012, the band have gone from strength to strength. Last year's highlights included playing at The Cork Jazz Festival, The Shetland Folk Festival, The Africa Oye Festival and a live session for Sean Rafferty on BBC Radio 3.
On vocals, and minor percussion, Yuri is an accomplished international singer with a sparkling personality, having performed with the likes of Cachaito of the Buena Vista Social Club.
Red hot rhythms – straight from the streets of Santiago de Cuba.
Don't Worry Be Happy
Hey Jude
Killing Me Softly
Master Blaster
Summer Time
Abusadora (merengue)
Apagame La Vela (merengue/tropical)
Ay Papacito (son montuno
Baila Suavito (chachacha)
Besame Mucho (bolero cha)
Cachita (charanga)
Capullito D'Aleli (son)
Co Co Mai Mai (son)
Como Fue (bolero)
Dos Gardenias (son)
El Bodeguero (chachacha)
El Carretero (son)
El Manicero / Peanut Vendor (son)
El Paralitico (son)
El Traigito (son)
Guantanamera (bolero chachacha)
Idilio (salsa)
La Empaliza (merengue)
La Guacherna (merengue)
La Negra Tomasa (Bilongo)
Lloraras (salsa)
Ma Ma Inez (son- salsa)
Oye Como Va (chachacha)
Pintate Los Labios (son)
Quizas (bolero cha)
Rita La Caimana (descarga son)
Sandunguera
Son De La Loma (son)
Salsa Son & Merengue / Chachacha / Bolero Cont.
Don't You Worry About A Thing
I Don't Know Why
Living La Vida Loca
Sir Duke
Salsa Son & Merengue / Chachacha / Bolero
A Mi Manera (chachacha)
Apretataito (merengue)
Baila Con Mi Tumbao (salsa)
Bamboleo (salsa)
Bronce Na'Ma (salsa)
Cangrejo (son montuno)
Carretero (son montuno)
Chan Chan (son)
Consuelate (son)
Dundunbanza (bolero son)
Pop Tunes (Latin Style)
El Cuarto De Tula (son)
El Negrito Del Batey (merengue)
El Punto Cubano (charanga / son)
En El Delirio Habanero (bolero-son)
Hacheros Con Palo (son montuno)
Juanito Morel (merengue)
La Enganadora (chachacha)
Lágrimas Negras (son)
Le Sumba El Mango (son montuno)
Me Gusto (son montuno)
No Me Llores (chachacha)
Pare Cochero (son)
Prende El Fogon (son)
Rico Vacilon (cha cha cha)
Saina (merengue)
Sobreviviré
Te Veo P'Aqui (Changui)
The Cuban Camden
City of London
Cork Jazz Festival
Shetland Folk Festival
Boisedales of Canary Wharf
Camden Council
Manchester Jazz Festival
Arts Council Funded Tour - various venues across England
Function Central
Glastonbury Festival
Out to Lunch Festival Belfast
Havana Cigars
Sally Bushell
Rainforest World Music Festival Borneo
Africa Oye Festival Liverpool
Floridita London
" The UK's very own Buena Vista band….absolutely tremendous…. music like this and we're all feeling terrific….if you don't start to move to this there is no hope for you! Extraordinary music. "

Sean Rafferty, BBC Radio 3, September 2012
" People could not help but dance, the band's energy and enthusiasm was soaked up by a captivated audience! "

Mariam, Festival, Bury St Edmunds, May 2014
" We had great feedback about the band yesterday. Our guests felt transported to a holiday place..! "

Catia , Restaurant, Central London, May 2014
" My husband and I had an amazing time watching in Stroud on Saturday – we even attempted a little salsa dancing! "

Shelly, Private party, Stroud, May 2014
" Thanks so much for the other evening, we had a great time! You have a great rapport with each other as well as with your audience. "

May, Private party, Stroud, May 2014
" Our very own Buena Vista Club… they are irrepressible… a fantastic sound …terrific! "

Sean Rafferty, BBC Radio 3 'In Tune, May 2014
IDEA ARTICLES RELATED TO Cuban Band London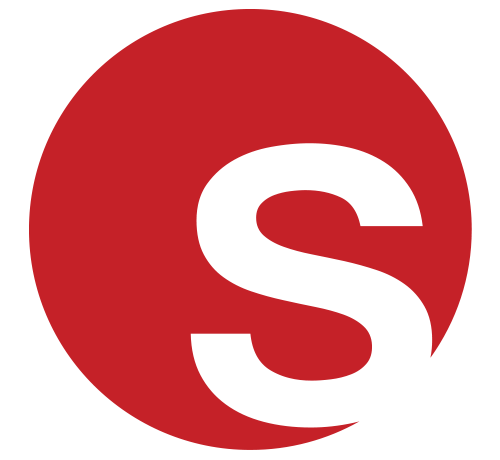 Culture Marketing: How Brands Use Cultural Entertainment to Add PR Value
Culture Marketing: How Brands Use Cultural Entertainment to Add PR Value
Juliana Rodriguez
|
12/07/2019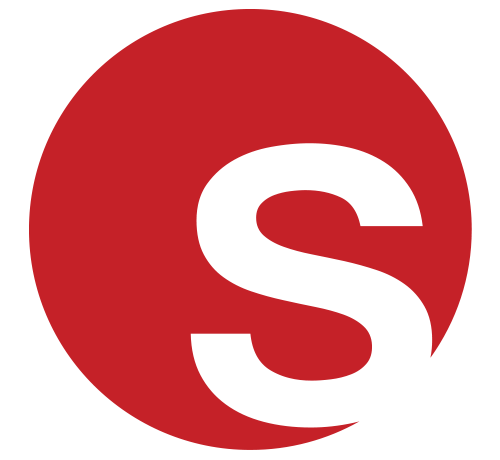 What is Cultural Entertainment (and why you should book this for your event)
What is Cultural Entertainment (and why you should book this for your event)
Grace Henley
|
09/07/2019