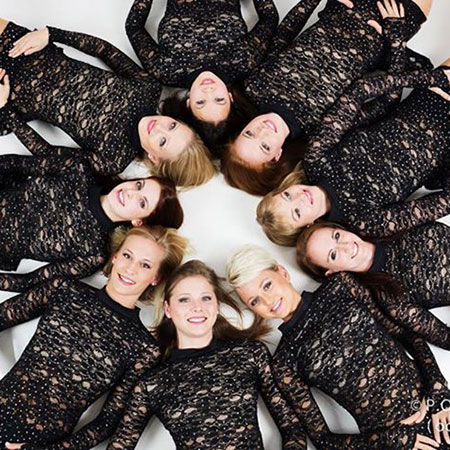 Dance Group Vienna
Elegant and dynamic mix of dance and acrobatics
Combine many styles including cheer, street, hip hop and jazz
High-energy performance featuring stunning choreography
Offer a variety of shows to suit any event
Based in Vienna and available to perform worldwide
Dance Group Vienna PHOTOS
This Vienna based dance group is made up of 20 highly trained, professional dancers who are champions in both cheer and jazz, winning several titles in international competitions.
With a wide variety of dance routines available - including not only cheer, street and jazz but also western, the Can Can, salsa and Austrian, to name but a few - this troupe will delight and amaze guests at your event. Dances can also be tailored to exactly suit your requirements and themes.
A stunning visual spectacle of impressive acrobatic moves and beautiful dance, look no further for event entertainment than Scarlett Entertainment's Dance Group Vienna. With each dancer bringing their passion and individuality to the performance, guests will be mesmerised by the unforgettable show.