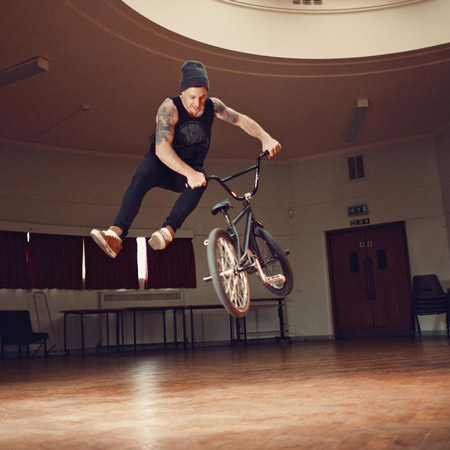 Daredevil BMX Rider
Incredible stunt rider performs with originality & style
Award-winning performer who will impress and amaze your guests
Ideal for sporting events, conventions, product launches, etc.
Past clients include the BBC, O2, Red Bull, Pepsi, & Vans
Based in the UK and available to perform at events worldwide
Daredevil BMX Rider PHOTOS
If you're looking for fast-paced entertainment that will really create an impact at your event, then look no further than our exceptionally talented BMX flatlander Keelan, who is currently the UK's top BMX rider.
A dedicated professional who strives for originality and style in all of his performances, Keelan is a pioneer of several new flatlanding moves, with his signature stunt being the nose wheelie with no hands.
Certain to wow any crowd with his amazing techniques, Keelan will provide a thrilling display that won't be soon forgotten. Perfect for sporting events, conventions, corporate functions, commercials, trade shows, parties and more, enquire today about bringing our brilliant BMXer to your event.