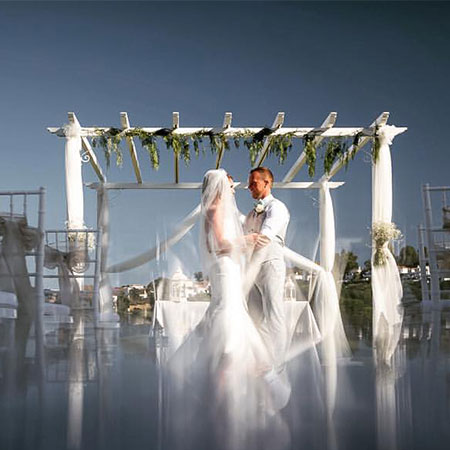 Destination Wedding Photography
Destination wedding photographer will capture the most memorable moments of your special day
Will share creative wedding photography ideas with the bride and groom
His professional photography service includes full day coverage and unlimited pictures
Always happy to travel to different locations to immortalise couples tying the knot
This Destination Wedding Photographer is based in Marbella and available for worldwide bookings
Destination Wedding Photography PHOTOS
Are you looking for the right Destination Wedding Photography service for your special day? Then look no further. This talented and creative photography expert is one of the top wedding photographers in Spain and he can immortalise the most memorable moments of your big day all across Spain and anywhere in the world.
This artistic photographer is originally from Ireland but is currently based in Marbella, where he is one of the most in-demand professionals for weddings. His passion for photography is translated into beautiful snapshots that brides and grooms can keep forever.
Our photography specialist will always share original wedding photography ideas with you. He always likes to spend some time with each couple before they tie the knot to get to know them a bit better and be able to capture their true essence. A genuine advocate of naturalness, his pictures perfectly reflect the newlyweds' personality and mood.
One of the most special days in people's lives can be documented by this expert who will make sure all the moments of laughs, tears of joy, smiles and emotions are captured forever. This professional photography service includes full day coverage and unlimited pictures. Always happy to travel where your wedding takes place, ensure your ceremony, evening party and family moments are immortalise by one of the top wedding photographers in the market.
Scarlett Entertainment offers a variety of destination wedding photographers in Spain and also for occasions all around Europe and around the world.
You can book one of the top wedding photographers in Spain by contacting us today. Enquire about this Destination Wedding Photography service by getting in touch. Our dedicated team of Entertainment Specialists will be more than happy to provide further details on this and other wedding photography ideas and professionals and will gladly assist you in the booking process.