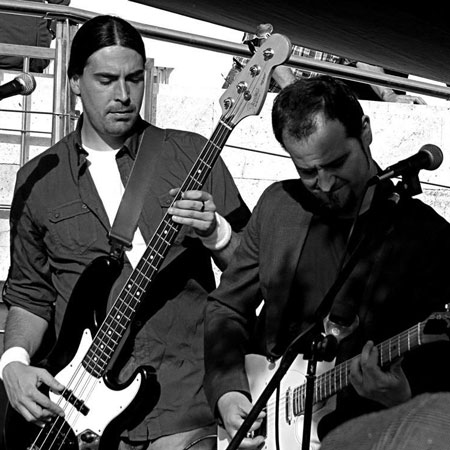 Dire Straits Tribute Band
Superb tribute to Dire Straits provides brilliant live music entertainment
Professional musicians perform all the rock band's biggest & best loved hits
Versatile cover band offer adaptable tribute stage show to suit your event
Ideal for parties, festivals, corporate functions, themed occasions, & more
Live band available to hire for events in Malaga and across Spain
Our fantastic Dire Straits tribute band are the perfect addition to special occasions, with their outstanding performances popular with both seasoned fans of the legendary British rock band and new listeners alike. Professional musicians dedicated to recreating both the style and sound of Dire Straits, this talented cover band provides exceptional live music entertainment.
Famous for hits such as 'Money for Nothing', 'Sultans of Swing', 'Romeo and Juliet', 'Tunnel of Love', and 'Walk Of Life', Dire Straits are one of the world's most commercially successful bands, with their distinctive style of rock drawing influences from jazz, folk, and blues music. Our exceptional Dire Straits impersonators expertly recreate this unique act in their brilliant live stage show, performing all the biggest and best of the famous band's songs in a an outstanding performance that will have mass appeal at your event.
Professional tribute artists, our Dire Straits cover band will tailor their set in order to suit your requirements, and are ideal for festivals, private parties, themed events, corporate functions and more. Our Dire Straits tribute stage show is available to book for events in Malaga and throughout Spain.