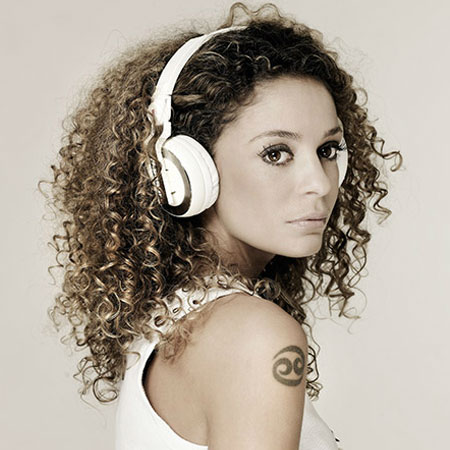 DJ Fajah
Fashion icon & model, she combines great looks with real DJ skills
Covered many magazines including the most sold magazines of 'FHM' ever
Performed in A list clubs such as Escape, Club Air, Bloomingdale...
International performances include the Dubai EDM Festival
Based in the Netherlands & available to perform at events worldwide
Fajah quickly became one of The Netherland's most popular celebrities when she was asked in 2002 to star in the most viewed soap opera of the country. Her leading role led to a string of other high profile acting and modeling jobs, but these never brought Fajah what she had always dreamt of: A career in music. In 2011, she therefore decided to focus on her skills as a DJ and producer, and the rest is history.
Within two years the Dutch beauty established herself in the local club scene as the most booked female DJ in Benelux. Inspired by her success as a DJ, she spent many hours in the studio honing her production skills. In 2013, her first two releases dropped. On the Moganga Label she released the tech/latin house EP "Inovador" and on the label Sound Control the hardhitting techno smash "Space" Supported by Laidback Luke, Gregor Salto and Blasterjaxx.
Fajah: I love music! It touches me profoundly and just opens up my mind. I enjoy mixing BigRoom and Latin House, the adrenaline that flows through me when doing a set is simply indescribable! Performing and being able to touch the crowd with the sounds I bring them, feels like magic.
Fajah, who is one of the few female DJ's to combine great looks with real DJ skills, is renowned for her performances. Her impact on her fans is a sight to see. Being one with the music and the crowd, she makes every party boom! In the Netherlands, Fajah has performed in just about every A list club, such as Escape, Club Air, Bloomingdale and The Sand as well as on some of the best known festivals, such as ADE, the Lakeside Festival, Sexy Mother Fucker, Dirty Dutch, Nope is Dope, Funkadelic, Crazy Sexy Cool, Ex Pornstar and Flirtation.
Fajah's next goals is to perform abroad more. Her international schedule has started to take off seriously with shows on stages like Teatro Marrakesh, Bumpers - Tropicana and Snoopy's in Spain, Shooters in Mallorca and the Dubai EDM Festival.
Her releases keep coming. At the moment Fajah is busy in the studio where she is working on her next release, after recently dropping a Rihanna bootleg remix. Fajah is determined to try and make music her life. She says: "There is nowhere I'd rather be than in a club, behind the decks, partying with everybody on the dancefloor".