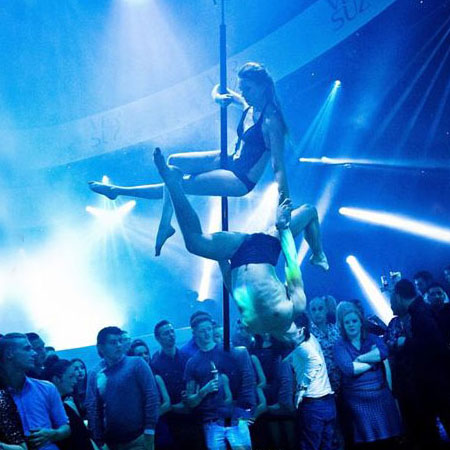 Duo Swing Pole
Graceful and elegant acrobat performances will astound audiences
Combine breathtaking drops, twirls, spins and climbs
Display mesmerising shapes and acrobatics upon a spinning pole
Together they appear to weightlessly float in the air
Based in Gent, Belgium and available to perform at events worldwide
Demonstrating incredible feats of strength, flexibility, elegance and grace, Duo Swing Pole provide inspiring entertainment for private parties, corporate events, weddings and any other special occasions.
The act consists of two incredible performers who display mesmerising shapes and acrobatics upon a spinning pole. Appearing to weightlessly float in the air, they provide elegant and magical entertainment that really will take your guests' breath away.
The stunning acrobatic duo is perfect for events needing an injection of class and sophistication.