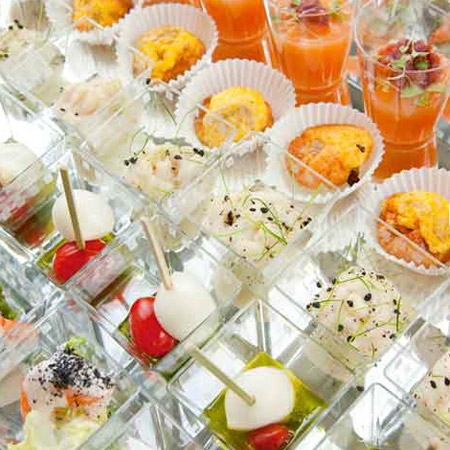 Event Catering Rome
First class catering service, bringing thematic, tailored event cuisine to your chosen venue for a personalised event or private party
We offer versatility of solutions and concept catering to ensure outstanding results for your bespoke event
Event catering, delivering elegance of style, customising every aspect of your gastronomic experience with stylised banqueting
We deliver exclusivity and absolute quality in mobile event catering, with a choice of over 100 custom-designed menus
The perfect customised catering solution for your corporate entertainment, delivered with professionalism and creative flair
Event Catering Rome PHOTOS
Treat your party to an event catering and banqueting experience to remember with our exclusive mobile event catering service, delivering a fusion of stylised aesthetics and concept catering to your tailored event cuisine. The perfect customised catering solution for your bespoke event. 
Event Catering to stand apart - we specialise in traditional banqueting and concept catering for large parties for thematic events including gala dinners, award ceremonies, seminars, cocktail receptions end exclusive parties. We offer a service that is innovative and focused on providing quality of products, demonstrated by a wealth of knowledge in the industry and a professionalism in delivery. 
We provide unsurmountable attention to detail, fulfilling the client brief to exacting standards, offering versatility of service throughout. We will customise every aspect of your banqueting experience, delivering exclusivity and absolute quality in mobile event catering, with a choice of over 100 custom-designed menus, ranging from modern fusion to traditional fare. 
A first class catering service bringing thematic, tailored event cuisine to your chosen venue for a personalised event or private party, offering diverse solutions and concept catering to ensure outstanding results for your bespoke event. We present elegance in design aesthetics, customising every aspect of your gastronomic experience with stylised banqueting. 
Our professional catering and banqueting team will guarantee the highest quality in service, delivering your guests a taste sensation with fresh authentic produce of any given origin or theme. Our show-stopping concept catering is purposefully designed to leave a lasting impression, adding an element of style to your special occasion. Your specific catering needs will be accurately delivered, creating the very best experience of tailored event cuisine for your party to remember, presented with professionalism and creative flair. 
Make sure your mobile event catering is a focus of your personalised entertainment with concept cuisine bringing an unforgettable experience to your tailored event. We offer our bespoke service for large events including receptions, launches, presentations, conferences and private parties, where all of our service staff will be provided on request. 
Practical Tips 
Maximum persons - 250
All catering staff provided 
Tables, chairs and all tableware inclusive 
Hire of gazebos available
Show cooking
Customisation available on request
Contact us at Scarlett today to talk about booking Event Catering Rome for your corporate team day or personalised event.