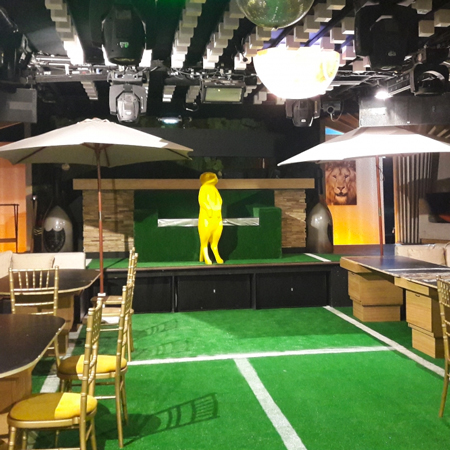 Event Decor & Props Nice
We design, create and carry out a unique decoration service, perfect for a corporate event, private party or exclusive launch
Ensure your bespoke event stands apart with our professional and creative decor, design and props service
Our diverse interior design covers floral displays, furniture renting, sound and lighting, creation of set design and scenography
Offer your party an unforgettable thematic experience with event decor to wow your crowd
An innovative and versatile styling and decor service offering the ideal solution for your customised entertainment
Event Decor & Props Nice PHOTOS
Offer your party stylish event decor to set the tone for your bespoke event. We provide interior design along with creative decor and prop hire that is sure to leave a lasting impression. Our innovative event decor and props present the ideal solution for your customised entertainment in France.
If you're going to entertain, do it in style with Event Decor & Props! From weddings to wine tastings, gala dinners to product launches, we will transform your venue, ensuring your event is a mind blowing experience for all who attend. 
Event Decor & Props offer an exclusive personalised decor service, comprised of an innovative, versatile and creative team who combine expertise in customised styling and decoration for your tailored event. The perfect choice for creating a decorative backdrop and a visual setting to impress your guests. 
We design, create and carry out a unique decoration service, perfect for a corporate event, private party or exclusive launch, delivering a professional approach from start to finish. Whatever your event or occasion, Event Decor & Props will create an unforgettable environment for your party, using strong communication throughout, resulting in an entirely original setting. 
We deliver a completely customisable service and personalised approach from beginning to end for every tailored occasion, our goal being to bring your initial ideas to realisation at your venue of choice. 
Professional stylists embrace the challenge to create something extraordinary using the highest quality of materials with a diversity of interior design that covers floral displays, furniture renting, sound and lighting, creation of set design and scenography, making sure each event has its own unique atmosphere, presenting the ideal solution for your customised entertainment. 
Our talented team love to innovate, exploring new themes to bring your event to life, always working closely to the client brief, with a focus on translating the needs of the customer into a unique thematic setting.  
Ensure your bespoke event stands apart with our professional and creative decor, design and props service. 
Practical Tips 
We offer complete customisation of service of the following;
Floral design 
Furniture rental
Sound and lighting
Creation of set design 
Tapestry making
Joinery 
Scenography
Contact us at Scarlett today to talk about booking Event Decor & Props, Nice for your corporate team day or personalised event.