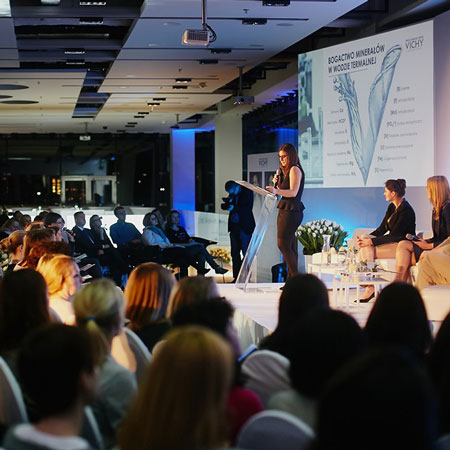 Event Photography Poland
Professional event photography for private and corporate clients
Work to client briefs to deliver high quality images in the required style
They have specialists in portraiture, reporting, architecture, sport, product photography and more
Clients include Vichy, Citroen, Leroy Merlin, Ranstad, NC+ and many others
Based in Rzeszów and available for events all around Poland
Event Photography Poland PHOTOS
Event Photography Poland is a fantastic collective of some of the finest photographers in the country. They have specialists in portraiture, reporting, architecture, sport, product photography and are able to provide clients with the perfect photographer for their event. 
If you book Event Photography Poland you can guarantee an extremely service with professional photographers. Their attention to detail is second to none and the images they capture are of an extremely high standard.
They provide multiple types of corporate photography services including extremely high end product and commercial photography. For this, the photographers always work closely to client briefs and visions as well as creating innovative ideas to make their subjects really stand out from the rest. Other services include portraits and architectural photos. 
Book this provider for all your event photography needs. Capturing all the key moments of your carefully organised event, you will have top quality images to remember your event by or to use online or for future promotions. 
Event Photography Poland has a whole host of previous high profile clients including Vichy, Citroen, Leroy Merlin, Ranstad, NC+, Yoskine Perlage, Axel Springer and many others
Booking Tips:
Extremely professional photographers
Produce very high quality images
Specialise in different fields
Come up with innovative concepts for you
Based in Rzeszów, the photographers are available for events all around Poland and further afield. Get in touch with our team at Scarlett Entertainment if you are in need of corporate photography in that part of the world.