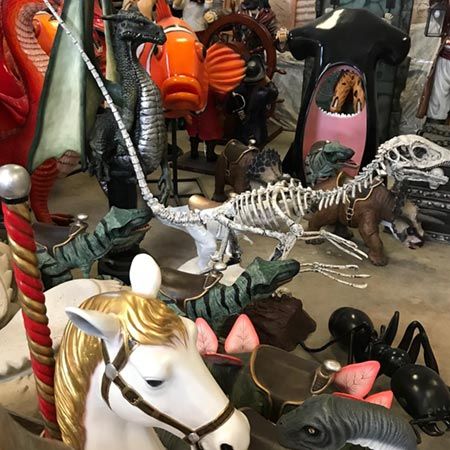 Event Prop Hire Dubai
A range of themed event props available including fantasy, festive and animals
Themed event furniture suitable for parties, weddings, product launches, photoshoots and more
Event prop hire Dubai is perfect for venue dressing to transform your event setting
Life size and small scale props allowing great choice for indoor and outdoor use
Available to hire for events in Dubai and throughout the UAE
Event Prop Hire Dubai PHOTOS
These themed event props come in various sizes, offering a varied choice suitable for a range of venues and events. Our themed event furniture is ideal for gala dinners, garden parties, Christmas parties, fancy dress celebrations and themed events. Experienced event staff will deliver and set up your chosen props; using their knowledge and experience to create impressive venue transformations with their venue dressing skills. 
Our party prop rental in Dubai and themed event furniture is available to hire throughout the UAE will transform your event venue!
With a variety of themed event props including:
Animals
Arabian nights
Dinosaur
Fantasy
Festive / Christmas
Garden
Marine / Pirate
Quirky and functional event furniture
Party prop rental in Dubai have furniture and themed event props suitable for both indoor and outdoor use. With bright and colourful props that are incredibly life like, our animals and fantasy characters will delight event attendees from young children to hard to impress adults. Popular props include dinosaurs, flamingos, flowers and pirates. Providing great backdrops for performances, photoshoots and photo opportunities for your event guests; making this themed event furniture perfect for product launches, marketing campaigns and promotional events. 
Event prop hire Dubai has decor options suitable for any theme, from giant cupcakes to friendly polar bears to not so friendly skeleton pirates and dragons, let us transport your guests to a new world as you venue is styled with our high quality props.
Booking Tips:
Party prop based in Dubai and available to book throughout the United Arab Emirates
All props delivered and set up at your event
Multiple themes available
If you are interested in booking event prop hire Dubai or venue dressing furniture, get in touch with the Scarlett Entertainment & Events Team who can discuss which themed event furniture is most suitable for your next event and guide you through the booking process.