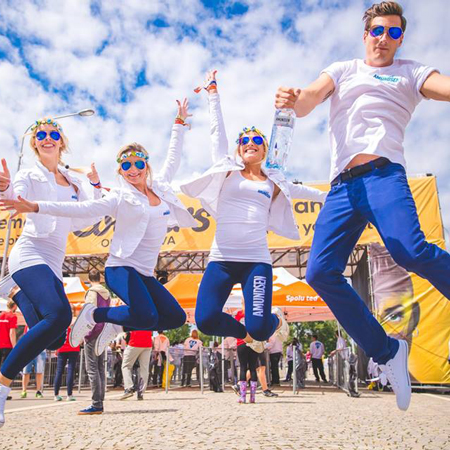 Fabulous Faces Prague
Our professional event hostesses and promotional models offer the perfect solution to defining your brand image for your tailored event
At Fabulous Faces, we guarantee professionalism, responsibility, communicability and over all, a smile throughout the duration of your even
Create an exceptional first impression, channeling faces that fit for your exclusive company event
Add style and panache to your customised entertainment wth our quality and professional service
We offer an extensive roster of models, hosts and hostesses, DJ's, dancers, brand ambassadors and sampling staff to set your event apart
Fabulous Faces Prague PHOTOS
Our exclusive promotional models, event hostesses and sampling staff offer the perfect solution for your customised entertainment, setting the tone and defining brand image for your tailored event. We offer an extensive roster of carefully selected models, hosts, hostesses, brand ambassadors, DJ's and dancers to add an element of style to your campaign. 
Whether you're holding an award ceremony, brand reveal, product launch or exclusive event, why not welcome your guests on arrival with immaculate event hostesses, setting the scene for a memorable company event?
Fabulous Faces guarantee professionalism, responsibility, communicability and above all a dazzling smile throughout the duration of your event! Create an exceptional first impression, channeling the right image and personality for your company profile, making sure your exclusive event stands apart. 
We realise the importance of creating the right environment for your tailored occasion. The versatility of our exceptional staff will allow the flexibility to channel  faces that fit with your brand image, honing the aesthetic and overall atmosphere of your occasion, taking into account, setting, audience and brand philosophy. 
Add style and panache to your customised entertainment with our quality and professional service. We offer a unique understanding of the importance of every event, allowing us to deliver a service to exacting standards. Our team of motivated event hostesses, promotional models and dancers will always be happy to be a part of your event, offering a unique approach to working to your brief, delivering the very best of promotional services for your campaign. 
Highly commendable event hostesses and promotional models offer the perfect solution to defining your brand image for your tailored event. Our professionalism extends to that of personalised attention to detail with the ability to reach an immediate result, always meeting the need of the client, our goal being to reach beyond client expectations. 
Our highly accomplished roster of staff will offer the finishing touches to an array of events ranging from roadshows, conferences and trade fairs to exhibitions, advertising campaigns and fashion shows. Alongside our promotional staff, we also offer bartenders, makeup artists, stylists, technical workers and security, making sure every element of your event is taken care of. 
We present our qualified team, capable of offering a first-class service, bringing the best of their abilities and trained in dealing with an array of clients for events within Prague and across the Czech Republic. 
Ensure an unforgettable tailored event and create a lasting impression, bringing an element of finesse to your customised entertainment with our talented and dedicated team of brand ambassadors, promotional models and hostesses!
Practical Tips 
We provide the following event staff and services for your occasion
Hostess / Promoters
Models
Moderators
DJs / Dancers
Bartenders
Makeup artists - styling, makeup, body painting
Technical workers/ Extras
Security
Supervising
We offer the versatility of delivering a customised service, matched to any given theme or tailored event
        
Contact us at Scarlett today to talk about booking Fabulous Faces Prague for your corporate team day or personalised event.