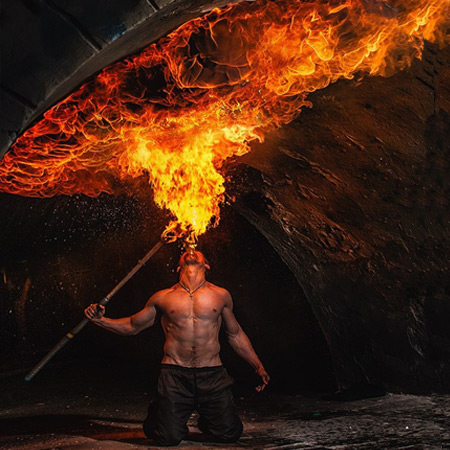 Fire Pyrotechnic Show
Their goal is to create the most spectacular fire show in the world
Emphasise enchantment, emotion, and sincerity in their every performance
Move the viewer into a story full of indescribable feelings of joy
Guarantee to allow your event to shine bright with success
Based in Ukraine and available to perform at events worldwide
Fire Pyrotechnic Show PHOTOS
Fire Pyrotechnic Show combines a team of people and personalities all with one goal - to create the most spectacular fire show performance in the world.
The team work hard to emphasise enchantment, emotion, and most importantly, sincerity into their every performance. The Fire Pyrotechnic show is made up of circus artists, who combine theatrical elements, stunts, contemporary dance, amazing pyrotechnics and talented design engineers, all with bright personalities.
Their goal, is to move the viewer into a story, where the characters will give the viewer indescribable feelings of joy and celebration, often visual means of expression.
So, whether corporate, wedding or birthday, Fire Pyrotechnics bright stunts, spectacular staging and impressive fire artistry will impress even the most demanding audience, allowing your event to shine bright with success!