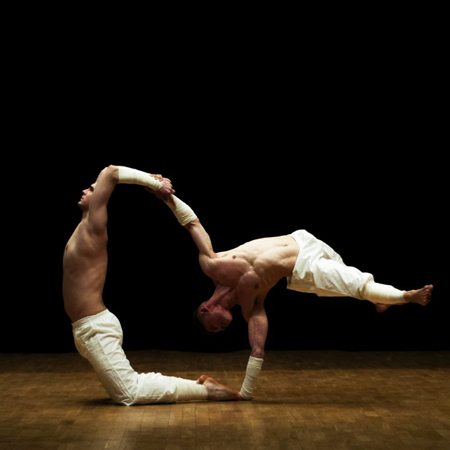 Hand To Hand Acrobats Poland
Astonishing acrobats create visually amazing choreographies
Stunning circus entertainment suitable for any event
Can create customised routines according to clients needs
Multiple costumes available to suit different themes
Based in Poland and available for events all over the world
Hand To Hand Acrobats Poland PHOTOS
Our totally incredible hand to hand acrobats from Poland have been creating utterly amazing acrobatic performances that blow audiences away. These two acrobats use a combination of super strong hand balance and mind bending contortions resulting in unbelievable human feats that leave audiences completely astounded.
Using nothing but their bodies alone, the Polish hand to hand acrobats elegantly connect with each other through fluid movements and carefully choreographed sequences. The acrobat duo come from a background of circus entertainment with plenty of experience and lots of training that makes them true masters of their craft.
This type of circus entertainment is completely transposable to a variety of event types. Requiring the most minimal of performance set ups it can take place in almost any location. Usually set to a baking track, the only real requirement is a sound system. The acrobats can tailor their routine to fit a specific event type or theme. They have access to a variety of costumes, an example of which is in the video, and they can customise new ones. 
Our hand to hand acrobats can deliver their hand balance based act as a visually inspiring and focal point of an evening on a stage. Alternatively, the hand to hand acrobats can perform their act in much more intimate situations such as dinner parties, weddings or corporate and business events. 
Top Tip:
These acrobats are also available as cube and cyr wheel performers.
Contact our Entertainment Specialists to book the acrobat duo for your event or function.