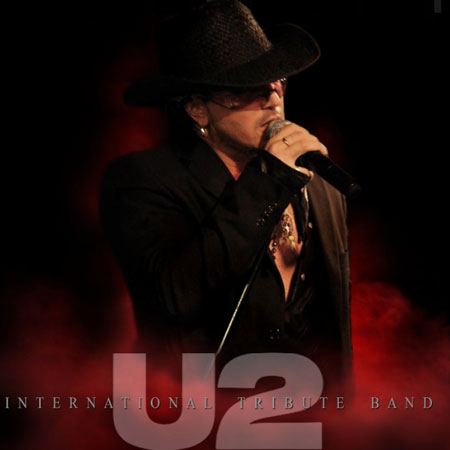 International U2 Tribute
Italy's premier tribute show to the mighty Irish rock legends U2
Live performance will rock you into the excitement of a U2 stadium concert
Performing all U2s hits inc With or Without You, Desire, One, Electric Co
Avaliable with video, dancers, gospel choir & Bono impersonator
Based in Rome, Italy and available to perform at events worldwide
International U2 Tribute PHOTOS
This act are Italy's premier tribute show to the mighty Irish rock legends U2. This tribute band delivers an immense live performance that will rock you into the excitement of any U2 stadium concert.
The band will take you on a journey that is the history of U2's music, playing some of the cult classics like 'Electric Co' and 'Out of Control', to the passion of songs like 'With or Without You', to the stadium staples of songs like 'Desire' and 'One' and also newer material from the past few years plus many more.
The acknowledgment and appreciation of the audience is large both in Italy (live in Lazio, Umbria, Piedmont, Sardinia, Campania) and abroad (3 sold out gigs at 'Hard Rock Café in Bucharest).
The group offers live performances that may also include video, dancers, gospel choir and the possibility of working with special guest (Angelino Lanzino - Italian impersonator Bono Vox).