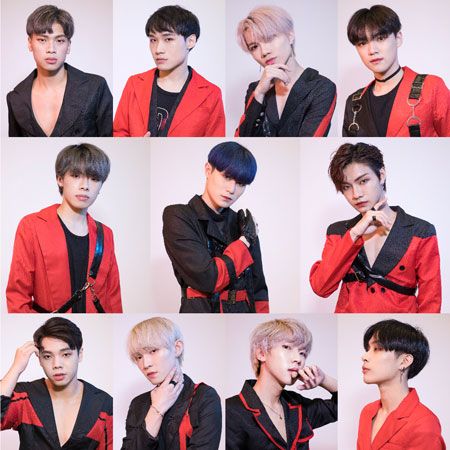 K-Pop Dance Crew
Award-winning dance troupe will impress and delight audiences at your event
Bring authorised and verified K-Pop culture into the spotlight with brilliant routines
Available for everything from flashmobs and themed events to brand promotions and stage shows
Performed in over 36 countries including China, USA, Dubai, Japan, South Korea, UK, Singapore, Vietnam, and more
Based in Hong Kong and available to perform at events all over the world
The wonderful K-Pop dance group are a fantastic collective of highly talented dancers and performers. The pop dancers create highly elaborate dance conceptions and routines featuring some of the very best performers from the region.
The dance group features multiple pop dancers who have been trained in singing and dancing to a very high level and are all able to deliver high impact performances that create a buzz amongst the audience. The K-Pop dance group have a wide selection of both male and female themed dancers who can be pooled together to form bespoke dance groups and tailor-make dazzling dance routines specially choreographed for your event. 
Using modern upbeat pop music, the dance crew and urban dancers are able to choreograph highly visual routines that can be made to fit many event themes and styles. Our themed dancers have a superb variety of costumes and stage wear that can be made to suit everything from gala dinners to street performances. With a minimum of three and a maximum of fourteen pop dancers, there is no event too small or too large.
By bringing you the authorized and verified K-POP music and performances (over 300,000+ K-music licenses), our K-Pop dance group has a wide and varied experience range including stage shows, brand promotions, flashmobs, corporate performances, concerts, press conferences, TV shows, private parties and much more as well as winning multiple international and national dance competition awards.
Don't hesitate to get in touch with our Entertainment Specialists if you are interested in booking the K-Pop dance group for your event. Whether you are looking for themed dancers, a flashmob, urban dancer for music production or a high calibre stage performance, our team will supply you with the best.