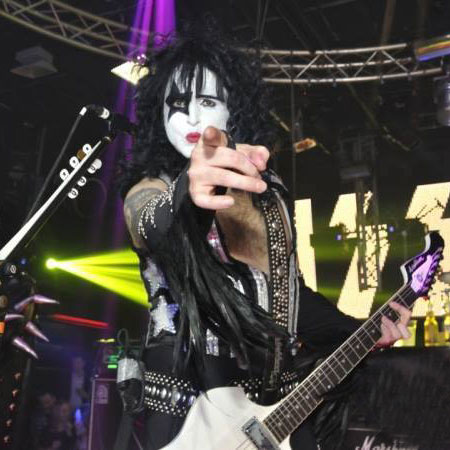 Kiss Tribute Band
Amazingly precise and truly entertaining Kiss Tribute Band
Voted as one of the hottest Kiss Tribute Shows in Europe
Mimic every show with fire breathing, costumes, makeup and platforms
Replicate songs from Kiss' multi-platinum 70s hits to present day
Based in Belfast and available to perform at events worldwide
Voted as one of the hottest Kiss Tribute Shows in Europe, these four band members relive and deliver the ultimate Rock tribute to the hottest band in the world, with amazing precision.
Founded in 2003, they have gained extensive experience performing all over Europe and beyond. Delivering world-renowned, classic 1970s style Kiss Stage Shows, they mimic every show with mind blowing pyrotechnics, fire breathing, blood spitting, smoking guitars, greasepaint make-up, theatrical costumes and 7-inch platform boots!
The band replicate songs from the Kiss Multi-Platinum Hits from the 70s through to present day, performing everything from Detroit Rock City, Crazy Crazy Nights, Rock N Roll All Night and God Gave Rock and Roll to You.
Proving to be a major attraction at all the top music venues across the UK, Ireland and Europe, the band's recent gigs include special appearance with Bob Kulick- a Grammy award producer and guitarist for Paul Stanley and KISS. Their most successful turnout ever was in August 2006 where an incredible 9000 people turned out to watch them!