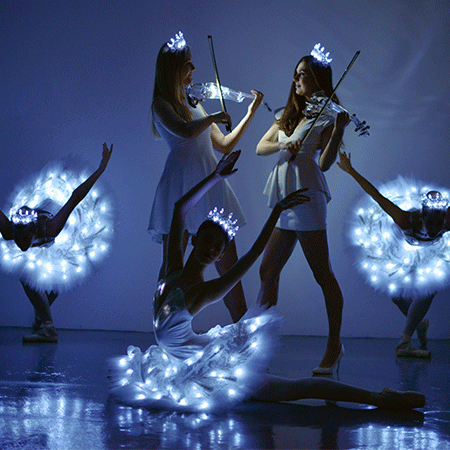 LED Swan Lake and Violin Show
An LED Swan Lake violin show that has modernised the classical work Swan Lake
Performed to the famous Tchaikovsky score this show can be performed with LEDs or as a classical performance
Classically trained ballerinas have performed with ballet companies such as The Kirov, Bolshoi and English National Ballet
Can provide a full scale ballet production as well as smaller performances to suit every occasion
Based in London and available for worldwide bookings
LED Swan Lake and Violin Show PHOTOS
Experience Swan Lake in a new and innovative way as this stunning LED Swan Lake and violin show takes your breath away with glowing tutus and illuminating violins. Our LED ballerinas have created a mesmerising take on the famous Swan Lake story as they perform to the wonderful Tchaikovsky score. 
Our classically trained ballerinas all perform on pointe and display remarkable classical ballet technique as they light up the stage with their glowing LED tutus. Having performed with The Kirov, Bolshoi and English National Ballet our ballerinas are stunning to behold and create spectacular performances that astound all audiences.
Available as an LED show and as the classical version, this Swan Lake violin show can be performed as a large scale production or as smaller shows to suit every occasion. With a passion for creating new works our classical performers also create excerpts from The Nutcracker as well as creating bespoke performances that are tailored specifically to your event. 
With live musicians that showcase beautiful LED violins, the combination of the LED violinists and LED ballerinas creates a spectacle that is a treat for both the eyes and the ears.
All choreographed pieces are carefully designed and beautifully costumed to add a touch of glamour and magic to every performance. Guaranteed to provide another dimension at your event, our LED Swan Lake show looks stunning both on stage and off stage. A innovative and futuristic take on the remarkable work our LED ballerinas will be the talk of your event as they not only provide high end entertainment, but also add to the overall impact of your décor and occasion.
Perfect for gala dinners, corporate events, private parties, weddings, PR stunts, festivals and brand launches, our ballerinas will light up every event.
Top Tip:
To see more from our ballerinas visit our LED Ballerinas, LED Male Ballerinas, LED Butterfly Ballerinas, Ballerina and Hula Hoop Show pages.
To book our LED Swan Lake and Violin Show contact our Entertainment Specialists. 
AG Jeans
Amanda Wakeley
Andy Burrows
Banking Hall
BexRox
Cartier
Classical Performances
Corinthia Hotel
Diesel
Dolce & Gabbana
Duke of York Square
Fashion and Jewellery Brands
FORD Advert
Four Seasons Hampshire
Grace lane London
Great Foresters Hotel
Guildhall
Harrods
Hilton Hotels
I Am Arrows
Jermirah Carlton Hotel
Jonathan Jeremiah
Kensington Roof Gardens
KOKO
Le Meridien Piccadilly
Little Barrie
Made in Chelsea
Midsummer Dreams festival
Music Industry
Natural History Museum
Oakham Festival
Orchestra of the swan
Playboy Club London
Remedy productions
Rocket Music
Royal Hospital Chelsea
Secret Garden Party
Somerset House
Sushi Samba
The Honourable Society of Lincoln's Inn
The Mondrian
Ticket Master Advert
We Are The Ocean
Westminster Abbey
Alianz Stadium
AMBA Hotel
Asics
BBC
Brockett Hall
City AM Awards
Clerkenwell Design Week
Cultural hangover TV show
Diplo
Drapers Hall
EMI
Film and TV
Foreign Office
Fox @EXCEL
Grazia magazine
Grosvenor House
Hampton Court Palace
Harvey Nichols
Hilton Metropole
Island Records
Jo Malone
Kensington Palace
KillaKella
Landmark Hotel. London
Lex Records
Louis Vuitton
Metador Pictures
Ministry of Sound
Mystery Jets
Neon Neon
One Mayfair
Philarmonic Orchestra
Prestige London Venues and Clients
Renaissance Hotel Kings Cross
Royal Horseguards
Saville Club
Sheraton Park lane Hotel
Sony Music
The Charlatans
The London Marriott Grosvebor Sq
The Savoy
Victoria & Albert Museum
Wendy Bevan
" We were delighted with the ballerinas for our Christmas Harlequinade events, the choreography was flawless "

Jo Malone
" Thank you for an amazing performance "

Cartier
" Your performance was the absolute highlight of the evening. It was touching and looked stunning "

Syndicate Events
IDEA ARTICLES RELATED TO LED Swan Lake and Violin Show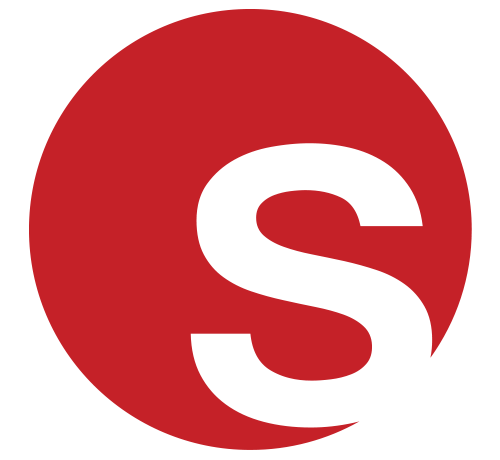 Spotlight On LED Ballerinas: A Festive Favourite
Spotlight On LED Ballerinas: A Festive Favourite
Grace Henley
|
28/11/2019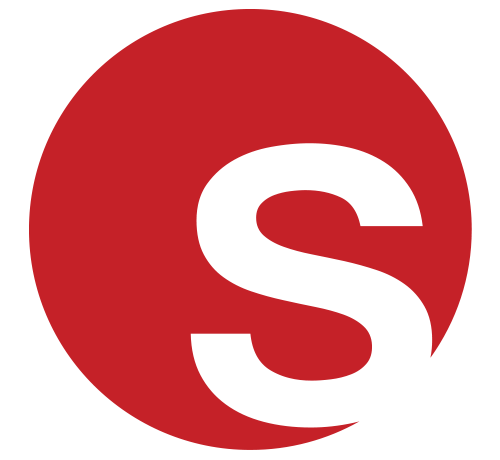 How Brands Use Technology To Increase Footfall and Brand Awareness at Events
How Brands Use Technology To Increase Footfall and Brand Awareness at Events
Grace Henley
|
07/03/2018