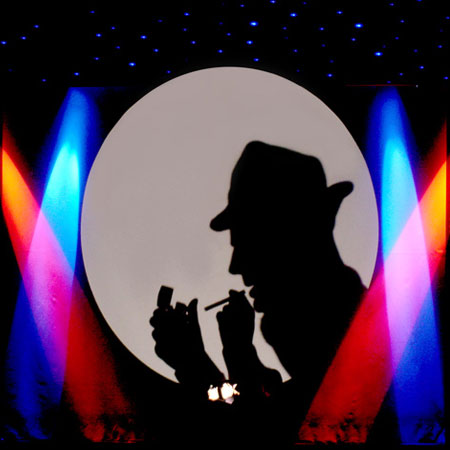 Light and Shadow Show
Enchant audiences with their incredible use of illusion and manipulation
The most prominent and extraordinary interpreters of this ancient art
Project enormous images created with their hands onto building facades
Guarantee to leave a lasting impression on every spectator
Based in Milan and available to perform at events worldwide
Light and Shadow Show PHOTOS
Enchanting audiences worldwide with their incredible use of illusion and manipulation, our Light and Shadow duo create incredible visual entertainment suitable for a broad range of events.
The talented duo behind the show are considered the most prominent and extraordinary interpreters of this ancient art, which they have completely renewed and reintroduced in a modern way.
Using highly unique and advanced technology, they are able to project enormous images created with their hands onto building facades as well as cinema screens large enough for thousands of people to enjoy them.
Their manual dexterity is equivalent to that of a virtuoso musician who has a total dedication to the instrument he plays. With their hands, they study chords, new positions, and harmonious silhouettes to create fascinating and enchanting shadow shows.
An evocative art form, Light and Shadow Show leaves a lasting impression on every spectator watching, as light is being "played" in a most magical fashion.
Canon
Citroen
Alfa Romeo
Nestle
Panasonic
Porsche
Adidas
Mercedes
And Many More
Audi
BMW
Disneyland
L'Oreal Paris
McDonalds
Pirelli
Siemens
Fiat
IBM
BBC