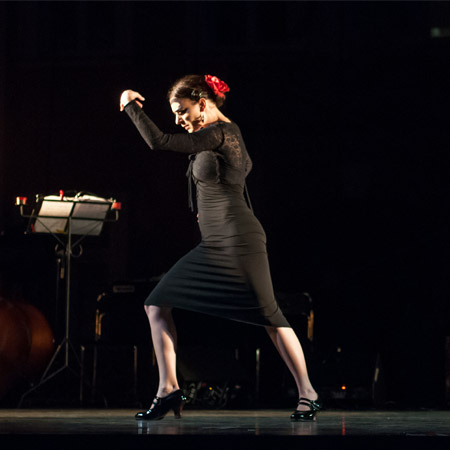 Live Music Tap Dancing Show
Tap dancing show featuring some of the hardest working tap dancers across the globe
Our tap dancers range from various styles including traditional Irish dance to flamenco and a more modern rendition
The dynamics and dedication our tap dance group bring to the stage will have guests attempting to mimic their moves
Our remarkable flamenco tap dancers are the perfect entertainment for festivals, private parties, and more
Book our exceptional tap dance troupe for events in Poland and worldwide
Hire tap dancing show for high-energy dance entertainment that will wow audiences. Tap dance group based in Poland is available to hire for events worldwide. Including Irish Dance, Flamenco Dancing and modern tap dancing, this tap dance troupe is unforgettable in every way. 
Showcasing some of the hardest working tap dancers in the world, our Live Music Tap Dancing Show offers a thrilling look at various styles of tap ranging from traditional Irish dance to flamenco and a more modern rendition of the tap craze that's quickly taking the world by storm again. Our tap dance group will take the stage to more thrilling heights and will have audiences mesmerised by each step and rhythm line as they take guests through a fun-filled and dramatic take on tap. You haven't experienced the world of tap dancing until you've experienced a show put on by our brilliant tap dance troupe.
Performed to music from a live band of world musicians, the soundtrack is as varied as the dance and no less impressive. 
Our dazzling tap dancers will spring your guests onto their feet as they try to mimic the moves and accuracy being performed on stage. Our act is filled with youth and excitement as they continue to introduce the world to tap, something they've been doing worldwide for years. Our Live Music Tap Dancing Show will fill your event with elegance, culture, inspiration, charm, and just the right amount of fun-filled sass.
The dynamics brought together by our wonderful dancers are simply beautiful and will fit alongside any theme you have planned for your upcoming event or gathering. A truly colourful experience that will catapult your event into history as our performers dance their way into hearts leaving your guests with long lasting memories. Our remarkable dancers are the perfect fit for any festivals, private parties, family days, theatre performances, and so much more.
If you're thinking about booking our Live Music Tap Dancing Show for your next event or gathering, we suggest you put on your tap shoes and get in contact with one of our amazing Scarlett Entertainment team members who will help you book the most highly-trained tap troupe for your guests to marvel at their craft.