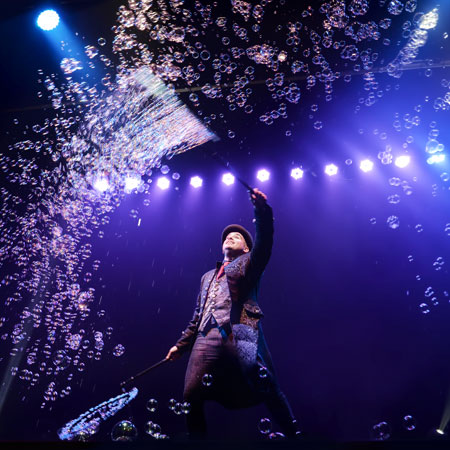 Magic Bubble Show
Incredible and original "Magic Bubble Show" guaranteed to WOW guests
As seen on Italia's Got Talent
Also offers a close up bubbles act performed in walk around style
Previous clients include McDonalds, Fiat, Lancia, Argor Heraeus, Unicef...
Based in Rome and available to perform at events worldwide
This incredible and original "Magic Bubble Show" transports the viewer into another dimension by creating an enchanted world through soap bubbles. Emerging as one of the most popular bubble artists today, this show has wowed audiences throughout Europe. Performed by an award-winning bubble artist and his assistant with both live and TV experience, this show is guaranteed to be an instant hit at any type of occasion. 
Loved by both children and adutls alike, this bubble act allow spectators to witness what happens when pgysics and chemistry meet. Naturally captivating, our performers will take audiences on a magical journey into the world of bubbles. This visually stunning theatre experience has no language barrier, therefore it can be enjoyed by people of different nationalities and ages. 
Among those who have already booked this international show include high profile corporate clients such as McDonalds, Fiat, Lancia, Argor Heraeus, BNL Gruppo BNP Paribas, Triennale di Milano, Banco di Sicilia and Unicef. The Magic Bubble Show is suitable for theatres, casinos, cruise ships, amusement parks and all situations where one wishes to make a long lasting memory thanks to a very special show!
Top Tip:
A show of miniature bubbles Marco also offers a new kind of entertainment in his close up bubbles act performed in walk around style.  He creates wonderful sculptures only a few inches away from the public.
Entertainment suitable for gala dinners, cocktail parties, conventions and any other situation in close contact with the public. This show and shorter versions of it have amazed audiences in more than 20 different countries all over the world including a gala act in Las Vegas and the International Kuwait Fair, to name a few.  
If you would like to book this Magic Bubble Show, contact our team of Entertainment Coordinators today and make an enquiry. They will be delighted to provide further information about our bubble performers and guide you through the booking process.
Lancia
BNL Gruppo BNP Paribas
Banco di Sicilia
And many more...
Mcdonalds
Argor Heraeus
Triennale di Milano
Unicef
Fiat
" ... Elegant, magical and poetic ... "

Domenico Dante - IMF President
" ... I am really impressed by his professionalism, his creativity, his inventiveness and the attention to detail... "

Franz Harary - Mega Magic
" ... Its not just talent, it is also poetry ... "

Belen Rodriguez - Italy's got Talent
" Marco could find its place in the greatest theaters in the world, the show is really amazing ... "

Silvan
Idea Articles Related To Magic Bubble Show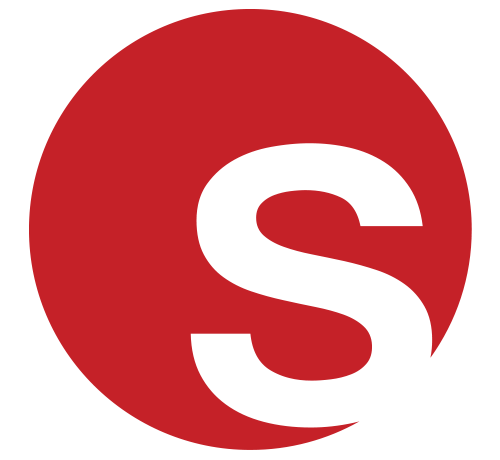 Luxury Children's Party Entertainment For That Special Occasion
Luxury Children's Party Entertainment For That Special Occasion
Grace Henley
|
17/09/2017