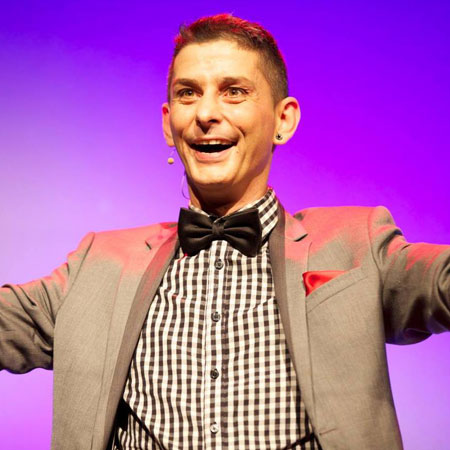 Magician Dusseldorf
Accomplished magician who performs a series of WOW factor tricks
Experience unbelievable magic peppered with fantastic wit!
Challenges audience's perceptions prompting them to ask, How? & Why?
His shows been a huge success in Germany with multiple sell out tours
Based in Dusseldorf and available to perform at events worldwide
Magician Dusseldorf PHOTOS
Internationally renowned Magician Charlie is a highly accomplished performer who demonstrates a series of magic tricks intertwined with great comedy and wit.
Appealing to a wide age range, he can perform a variety of close up card and magic tricks as well as full production and highly impressive stage shows and illusions.
Challenging the audience's perceptions, he performs a variety of magic acts that will seriously shock; surprise and most importantly entertain huge groups of people, prompting them to ask, "How? Why? Where?"
Offering everything from interactive close up magic performances through to dazzling stage productions and variety shows, Charlie has proved to be a huge success in Germany with multiple sell out tours. Working either as a solo act or alongside other magicians, entertainers and circus performers, he guarantees to put on a show unlike any other!
Contact us today to find out more!
Witzigmann Roncalli Bajazzo Frankfurt 2007
Bread and circuses Roncalli Essen 2005
Et Cetera Variete Bochum
Schmidt Theater Hamburg
Friedrichsbau Varieté Stuttgart
VLM United Leasing Mittelstand GmbH
Newspaper Group WAZ
Pegasus variety Bensheim
Witzigmann Roncalli Bajazzo Cologne 2006
Roncalli's Apollo Variete Dusseldorf
Star Club Vaudeville Kassel
Silk thread variety Krefeld
Warner Bros. Movie World
Bezirksregierung Dusseldorf (HR)
And Many More
Witzigmann Roncalli Bajazzo Munich 2008