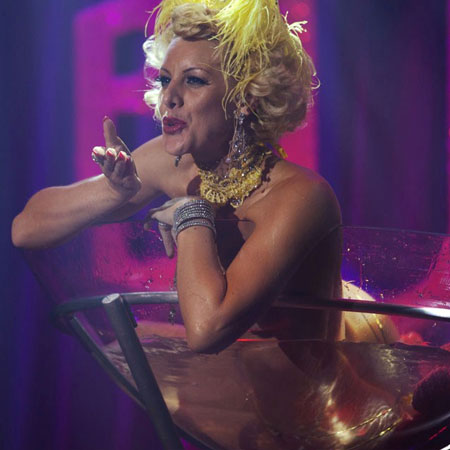 Martini Glass Scarlett
Sensational martini glass act performer by a renowned burlesque artist
Classic burlesque act performed in a dazzling canary yellow costume
Performed at major burlesque festivals, VIP events and in prestigious venues
Previous clients inc. Bentley Motors, Moet and Chandon and Starlink Aviation
Based in Montreal and available to book to perform at events worldwide
Martini Glass Scarlett PHOTOS
Internationally recognised as a main figure in the world of burlesque, Scarlett was one of the first to bring Burlesque to a mainstream audience in Canada and is now an Ambassador of Glamour for Montreal.
Renowned for her lavish and exquisite performances, Scarlett has performed at major international burlesque festivals, countless VIP events and in some of the world's most prestigious venues; our fabulous burlesque performer's previous clients include Bentley Motors, Moet & Chandon, and M1NT to name only a few.
Our burlesque artist's stunning and provocative martini glass act incorporates sensual high-energy choreography, an atmospheric soundtrack and a dazzling, extravagant canary yellow costume. Exciting, engaging and utterly mesmerizing, our burlesque dancer takes martini glass burlesque to a whole new level.
Sure to cause a sensation at your next event, book our Canadian burlesque artist for exclusive private parties, VIP corporate events, high-end clubs and product launches.
Top Tip
A natural performer with a talent for engaging her audience, our stunning burlesque dancer also offers a range of additional themed performances aside from her Martini glass act. Get in touch with one of our entertainment co-ordinators to find out more.
Cafe Blue Nagoya Japan 2015
Montreal Burlesque Festival 2009 10 11 12 13 14 15.
Royal Burlesque Revue Milan 2014
The Burlesque Show Season @borgata Atlantic City 2013 & 2014
Cafe Blue 2014 Nagoya Japan
The Grand Burlesque Show Montreal Canada 2010 11 12 13.
Festival Do Brazil Brazilia 2013
Live & Let's Strip Austin Texas 2013
Volupte London 2012
Pinky's Pink Show Berlin Germany 2012
Dallas Burlesque Show 2011
Grand Gala Juste Pour Rire 2011
Dr Sketchy Mtl 2011
Red Hot & Blue Festival 2011 2012 & 2013
Chicago Burlesque Festival 2010
Jim Thorpe Burlesque Festival 2010
Ink & Iron Nashville 2015
Vermont Burlesque Festival 2015
Dr Sketchy Montreal 2014
Noumea Burlesque Festival New Caledonia 2014
Vermont Burlesque Festival 2014
Ottawa Burlesque Festival 2014
Burlesque Hall Of Fame 2010 & 2012
Live & Lets Strip Dallas Texas 2013
The Box Phuket Thailand 2012
La France A Un Incroyable Talent Paris 2012
Closing F1 Grand Prix Party M1nt Shanghai China 2012
Toronto Burlesque Festival 2010 & 2011
Book Launch Hollywood Ca 2011
Micca Club Roma Italy 2011
Grand Gala Just For Laugh 2010
Boston Burlesque Expo 2010
Vancouver Burlesque Festival 2009
Ink & Iron California 2013 2014 2015
IDEA ARTICLES RELATED TO Martini Glass Scarlett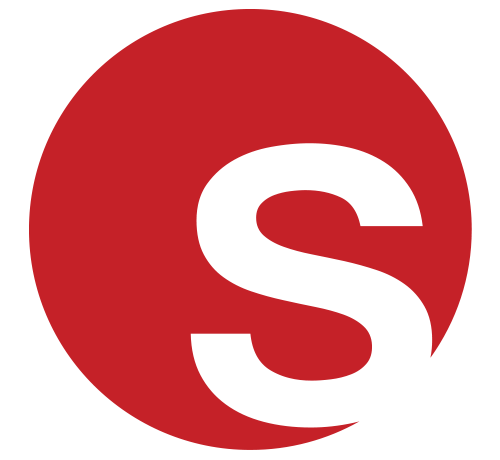 Creative Event Suppliers: Unique Food, Drink and Decor Ideas
Creative Event Suppliers: Unique Food, Drink and Decor Ideas
Juliana Rodriguez
|
28/05/2019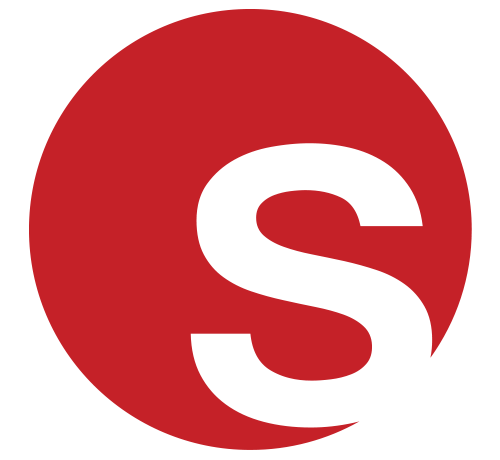 Foodie Entertainment Inspired by the GBBO
Foodie Entertainment Inspired by the GBBO
Grace Henley
|
24/08/2016