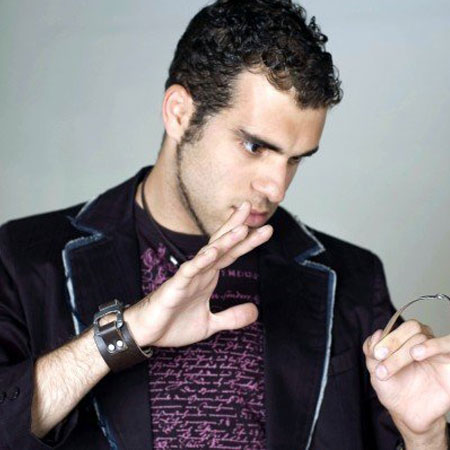 Mentalist Magician Canada
Internationally acclaimed mentalist & magician will leave you speechless!
In this magic show you'll see things that you thought were impossible
owed the judges, live audiences & millions of viewers on Canada's Got Talent
Perfect for theatres, gala dinners, corporate events, exhibitions & more
Book our mentalist magician for events in Canada & worldwide
Mentalist Magician Canada PHOTOS
Book a mentalist magician for your next event and astound guests with impossible feats of mind reading and mind-blowing illusions!
Our incredible internationally acclaimed mentalist, magician and hypnotist has spend over a decade performing his unique magic show that combines jaw-dropping mind magic with his hilarious sense of humour. This is not your typical magic stage show, you'll see things that you thought were impossible and feel things that you never expected to feel - our amazing illusion magician will connect with the minds and emotions of his audience in the most intimate way.
In his thrilling demonstrations of mind magic he will tap into an audience member's fondest memories and predict their favourite gift along with the name of who gave it to them. He'll play a game of Pictionary with the audience and his magical antique slate will reveal the very image the audience was thinking of. His adrenaline-filled game of Russian roulette with a 6-inch nail will set hearts racing and his antique bell will catch everyone by surprise when it rings on its own. Pushing the boundaries of the believable - and the possible - this magic show if filled with plenty of gasp and laugh worthy moments.
Captivating, mesmerising and utterly awe-inspiring, hire our mind magician for corporate events in Canada and worldwide, as well as theatre shows, exhibitions and trade shows, gala dinners, casino events and much more.
" That was the ULTIMATE MAGIC TRICK! "

US Weekly
" He'll DEFINITELY leave you in AWE. "

Entertainment Tonight
" You are, by far, the most OUTSTANDING mentalist we've ever seen! "

Canada's Got Talent/Martin Short
" You KILLED us with that trick. BRILLIANT! "

Penn & Teller
" Ridiculous! Just Crazy! "

Discovery Channel
" You were AWESOME! "

Jennifer Lopez
" You're a WICKED SORCERER! "

PEOPLE Magazine