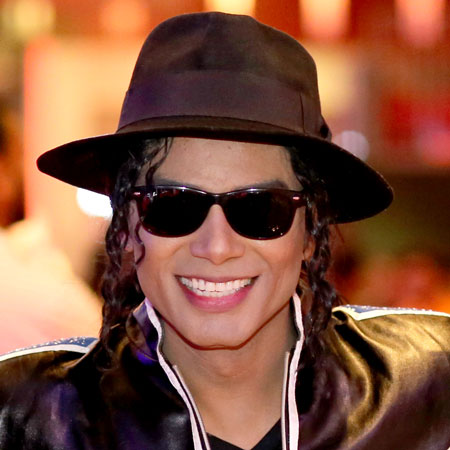 Michael Jackson Tribute Dubai
Multiple international award winner, including 'Middle East Best Michael Jackson Tribute Artist'
Performing his tribute act for over 18 years across the Middle East
This Michael Jackson tribute can be booked as a stage show, guest appearance or roaming live entertainment
Featuring over 15 authentic costumes, stunning choreography, mannerisms and vocals
Based in Sharjah, United Arab Emirates and available for worldwide bookings
Michael Jackson Tribute Dubai VIDEOS
Michael Jackson Tribute Dubai PHOTOS
Our Michael Jackson tribute artist found his big break by MTV in 1999 when he was awarded 'One Of The World's Best Michael Jackson Tribute Artist' for live vocals and dance. Since then he has spent over 18 years performing live entertainment as a professional Michael Jackson Tribute act at various venues in the United Arab Emirates and Middle East. Performing at concerts, ceremonies, themeparks, festivals and award shows, he has shared the stage with many local and international artists and celebrities.
Showcasing the sensational music of Michael Jackson, this MJ impersonator performs stage shows incorporating all the classics which made Michael Jackson the legacy that he is remembered as today, from Billie Jean, Man in the Mirror, Thriller, Beat It and many more. With extraordinary likeness, mannerisms, vocals, stunning choreography and a choice of over 15 authentic costumes, Michael Jackson fans will be immersed and mesmerized as they commemorate and pay tribute to the 'King of Pop'. Producing both the magic and the moves, this MJ impersonator delivers stage shows and live entertainment with heartfelt pride, admiration and passion that transcends its energy and captivates your audience.
Taking home 10 international awards including 'International Fresh Young Talent', 'Most Applauded Performer' and 'Middle East Most Favourite Entertainer', this performer is highly recommended across the UAE. Our tribute artist has secured bookings at renowned venues and events across the region including International Fashion Week, Rugby Sevens, Dubai Airports, Riverland Dubai Parks and Resorts and International Academic City.
Based in the UAE and available worldwide, this Michael Jackson tribute act can be booked for stage shows, guest appearances and roaming live entertainment.
Contact our Entertainment Experts today to book this fantastic Michael Jackson impersonator who will be more more than happy to answer all your questions and assist you through the booking process.