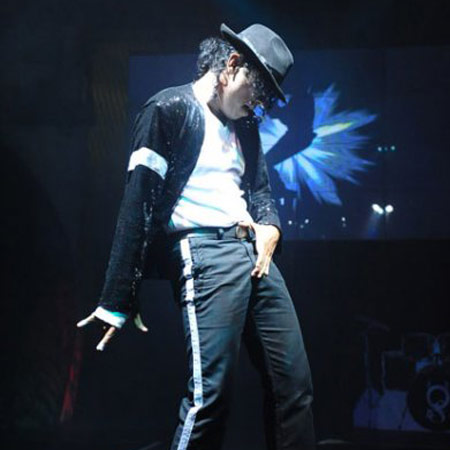 MJ Impersonator Singapore
Singapore's official competition winning MJ Impersonator
Has been moonwalking the man he worships since his teenage years
Executes his dance moves with serious style and perfection
Appeared in spectacular television line ups on the BBC, CNA and more
Based in Singapore and available to perform at events worldwide
MJ Impersonator Singapore PHOTOS
Currently Singapore's official Michael Jackson impersonator, after following his late brothers footsteps, Prakash has been moonwalking in the man he worships footsteps since his early teenage years and dancing the dream…
A tribute artist who executes his dance moves with style, originality and perfection, he has been hailed as Singapore's Michael Jackson and took pride in winning the title of the 'Michael Jackson Look-and-Dance competition held at Clark Quay.
Prakash has appeared in spectacular primetime line-ups such as Mediacorp's Singapore Idol: MJ Tribute, OKTO Live Children Network, How to Moonwalk, CNA, BBC and has also had widespread coverage in local Singapore newspapers.
If you're looking for a Michael Jackson act to complement your event, whether it is a wedding, birthday party, dinner show, corporate event, concert, or any other function, this MJ Impersonator will cover everything you could be looking for.
How to Moonwalk
BBC
Mediacorp's Singapore Idol: MJ Tribute
CNA
Any Many More
OKTO Live Children Network