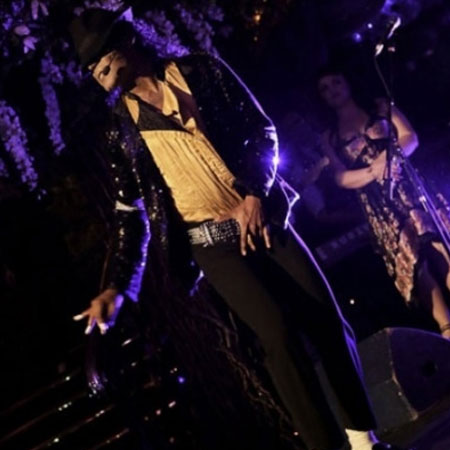 MJ Tribute Act
Lead star of the prestigious West End hit show, Thriller Live
Amazing costumes and choreography that is almost identical to MJ's
Has received rave reviews from fans and critics for his impressive tribute
Performances are as close to the King Of Pop as they can be!
Based in London and available to perform at events worldwide
Lead star of the prestigious West End hit show, "Thriller Live", this London based Michael Jackson tribute act is as close to the original as he can be!
Originally from the Dominican Republic where he has already set up a successful Michael Jackson Tribute act with 6 professional dancers, Joe moved to London 7 years ago to pursue a professional career in music. His experience and talent as a tribute performer paid off handsomely when just after graduating, he landed the lead MJ role and started touring the UK and Europe.
Having received rave reviews from critics and fans for his uncanny resemblance to the king of pop himself, this professional MJ tribute must be credited for his persistence and tenacity in studying the King of Pop.
His tribute act has taken him to Germany, Greece and Norway, performing for corporate events, tribute shows, hotels, clubs, and private events.