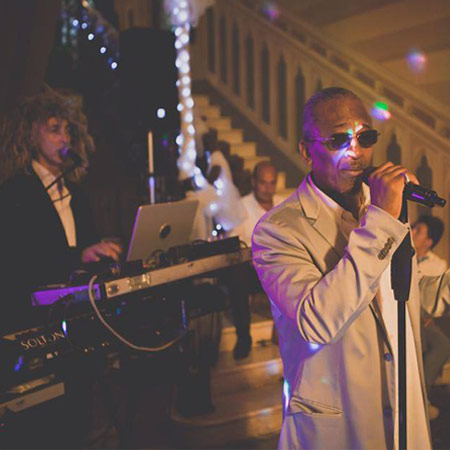 Motown Duo Italy
Motown Band combining two of the best voices in the industry
Synergistic blend of rich harmonies and elegant expressiveness
Covering Motown, Soul, Jazz Rhythm n Blues and melodic Pop
The duo have an exceptional stage presence and formidable talent
Based in Northern Italy and available to perform at events worldwide
Motown Band Italy combine two of the best voices on the music scene, with a synergistic blend of rich harmonies and elegant expressive vocals.
Those lucky enough to be able to attend live performances of Glen and Jeiko will have definitely noticed the perfect harmony of the duo since 1998.
Lead singer Glen, is an artist with an exceptional voice; soulful and rich, he covers songs from Motown to Soul, rhythm'n'blues and the melodic pop perfectly. All this complemented by a great stage presence and a formidable talent from partner Jeiko, make this duo a complete must see.
Thanks to the duo's wonderful performances, they are able to dominate and to involve the public, through an extensive repertoire, even animated, based on the songs of the 70's, 80's and beyond.
Today, the duo perform in clubs or private events such as weddings, birthdays, anniversaries, conferences, graduations, parties. Their fame is not asserted only in Italy, but also abroad.