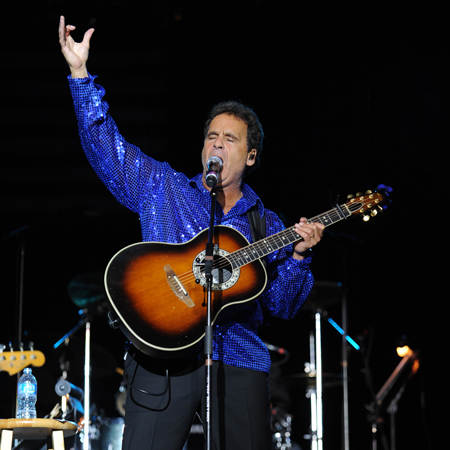 Neil Diamond Tribute USA
Incredible Neil Diamond tribute will thrill audiences with incredible and authentic performances
World's leading Neil Diamond tribute act is a perfect match for the iconic singer's voice, style and spirit
Tribute singer delivers a stunning show with all your favourite hits including "Desiree", "I'm A Believer" and "If You Know What I Mean"
Has toured all over the world, opened for Grammy award-winning artists and earned acclaim from audiences and leading music industry figures
Fantastic Neil Diamond tribute act available for performances worldwide
Neil Diamond Tribute USA PHOTOS
Book this fantastic Neil Diamond tribute for an authentic and exciting tribute to one of the most iconic singer songwriters of all time. Our sensational Neil Diamond tribute show is a professional and thrilling show that captures the look, style, sound and songs of the legendary singer in a passionate and crowd pleasing performance. Our tribute act is widely regarded by audiences and industry professionals as the most authentic tribute to Neil Diamond in the business, with his powerful voice and stop-on performance style.
No other Neil Diamond tribute act compares to our fabulous singer who has toured all over the world, giving audiences everywhere the show of their lives. Book our incredible tribute singer for a stunning musical performance that's every bit the equal of the real thing.
Our Neil Diamond tribute is the perfect show for any audience who want to hear timeless favourites like "Desiree", "I'm A Believer" and "If You Know What I Mean" sung in spot on style by our talented and expert tribute singer. This top class Neil Diamond tribute show has caught the attention of leading music industry figures like The Late Show With David Letterman's bandleader Paul Shaffer who called our tribute act the "real deal" that "blows away" the competition. Our Neil Diamond tribute act has performed all over the world including shows in support of major artists like Survivor and The Blind Boys of Alabama.
Our top class tribute act will have audiences convinced they are listening to the real thing and his authentic stage show and talented band put on a thrilling might for music fans everywhere. Putting their own stamp on classic songs while remaining true to the spirit and style of the iconic singer, this Neil Diamond tribute show is a must-see performance.
Scarlett Entertainment features a top selection of tributes and lookalikes for all your favourite bands and celebrities.
Contact our team to arrange booking.
Solitary Man
Desiree
Red Red Wine
If You Know What I Mean
I'm a Beleiver
Brooklyn Roads
Song Sung Blue
September Morn
Holly Holy
Longfellow Serenade
Play Me
Cherry Cherry