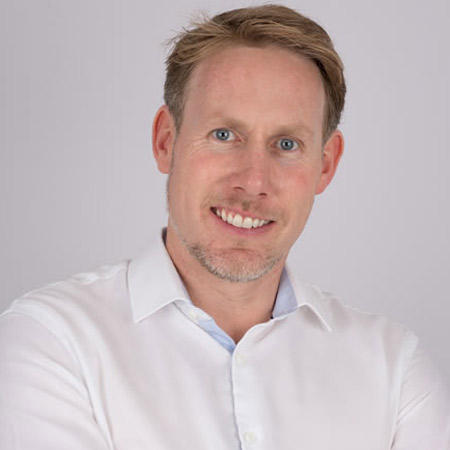 Paul Adamson
One of Europe's best emerging motivational sales speakers and transformational in his approach to speaking
A popular candidate for conferences, sales and marketing meetings and corporate events throughout the UK
Can provide clients with an inspiring keynote speech or interactive workshop that will re-energise attendees
Through a combination of strategy and story, he transforms perspective and empowers guests
Clients have included Indeed, TEDx, Zurich, Barclays, Red Bull, Horseware Ireland and more
Paul Adamson is a leading motivational business speaker and sales performance consultant, who brings his energy, inspiration and insights in the area of sales to audiences in global companies such as Indeed.com, Zurich plc. and Red Bull.
Paul is extremely popular with annual employee conferences, sales and marketing management meetings / conferences and he's in high demand throughout the UK and Ireland.
He delivers a truly memorable and actionable presentation that communicates the message you want to convey to your sales team. The simple tools and strategies that Paul will share have the power to transform your team and shift their performance to the next level.
Along with keynote speaking, Paul is a successful Sales Performance Consultant. He works with business leaders and sales teams to fulfil their potential by developing change and performance programmes. He facilitates positive change through 'Transforming Perspective & Empowering Performance'. He is the author of a sales book, launched in March 2018.
Paul become a professional sailor at the age of 18, and worked in the global super-yachting industry where he was engaged to train high performance racing teams and captain superyachts. Most notably, he captained Formula 1® team boss, Eddie Jordan's super yacht around the world. He still works with Eddie today, in particular on yacht racing projects and the duo are available to speak at various engagements together.
He is also Chief Commercial Officer at Oyster Yachts, where he brings a wealth of Oyster yachting knowledge both as a skipper and a consultant for Oyster owners, where he consults and advises private clients on Super Yacht acquisitions along with yacht management, bringing a unique combination of skills in the areas of sales, marketing & outstanding customer service. 
Speaker Topics:
Paul Adamson is a leading motivational business speaker who can provide you with an inspiring keynote speech and/or interactive workshop that will re-energise audiences. Key themes for his speeches include:
Leadership
Motivation
Positive Thinking
Sales 
Teamwork 
His most popular keynote talks include: 
In this enlightening presentation, Paul will teach you how to implement the cycle of success into your business.
This is an engaging keynote designed to challenge you to think differently and take action!
Includes:
Human Motivation
How to Ignite Your Passion
The Power of Beliefs
How To Implement The Results Cycle
Realising Your Full Potential
How do you lead through a storm? When the pressure is on, does your leadership style change?
Paul will share with you, simple steps and strategies that will improve your leadership when the going gets tough.
Includes:
The 4 Styles of Leadership
Assessing Your Depth and Breadth of Leadership
How To Remain Calm Under Pressure
Communicating with Clarity
Leading Your Team Through Any Weather
 
HIGH FLYING SALES
THIS KEYNOTE DELIVERS THE 7 ESSENTIALS OF HIGH FLYING SALES.
Packed full of stories, anecdotes and real-life examples, you will be entertained and inspired to raise your performance using the 7 Essentials.
Includes:
The Importance of Your Personal Energy
Developing Your Natural Influence Skills 
Understanding the Power of Flexibility
Creating a D.E.A.L Plan to Guide You to Success
Get in touch to book this motivational speaker for your event.